Resource Panel Update
We're thrilled to announce the launch of our latest update to the App Builder, accompanied by the introduction of the AppShed Resource Panel.
The App Builder experience is updated with a range of exciting features:
Expanded Simulator: We have added the iPhone 14 to our simulator, allowing you to preview and build your app on the latest device.
Enhanced User Interface: We have revamped the App Builder with a fresh, sleek design that enhances usability
But that's not all! We are proud to present the Resource Panel, which consolidates various AppShed features and tools, including the courses section, help center, and EDU features, into one accessible hub. Say goodbye to the hassle of leaving the App Builder to access essential resources.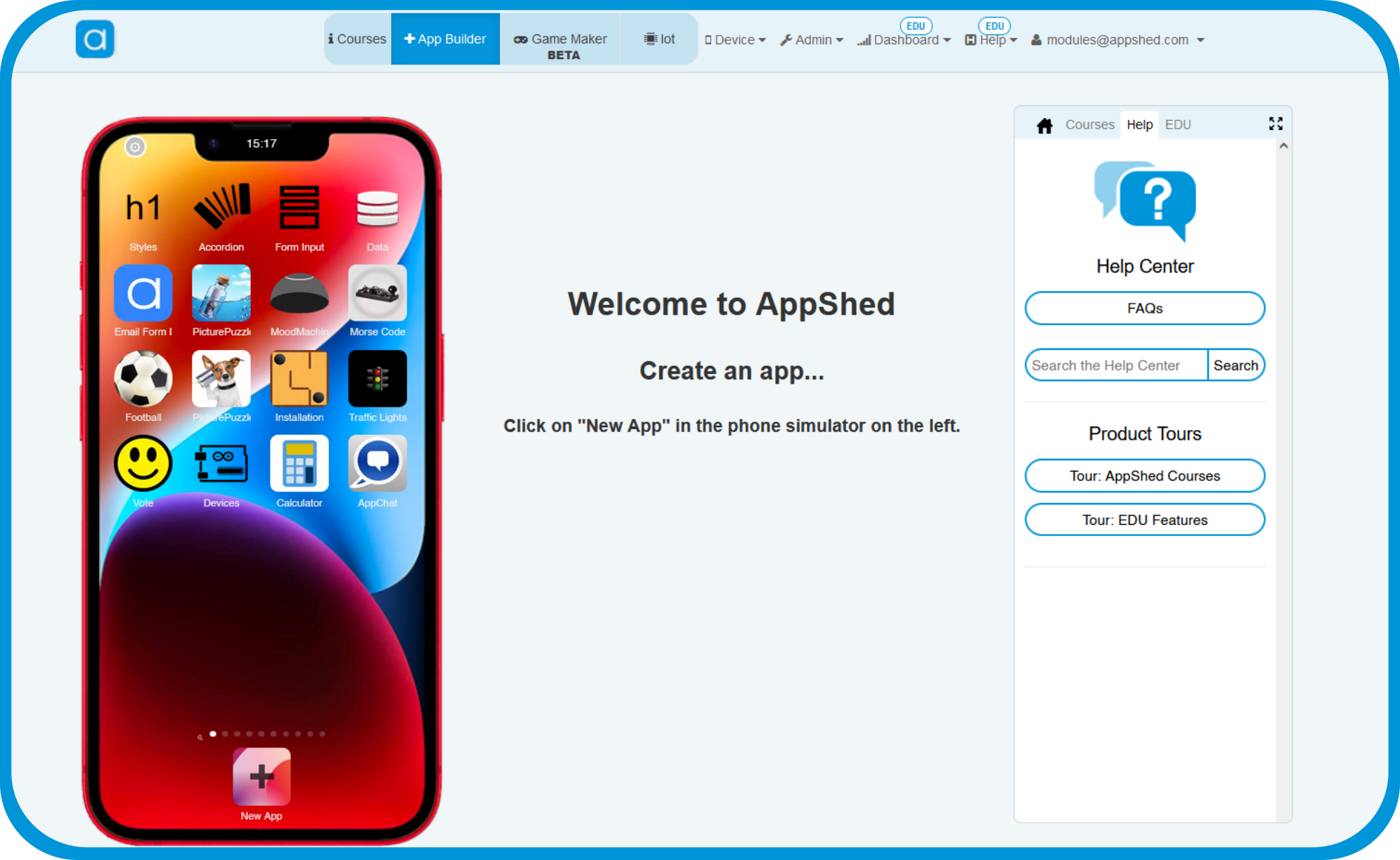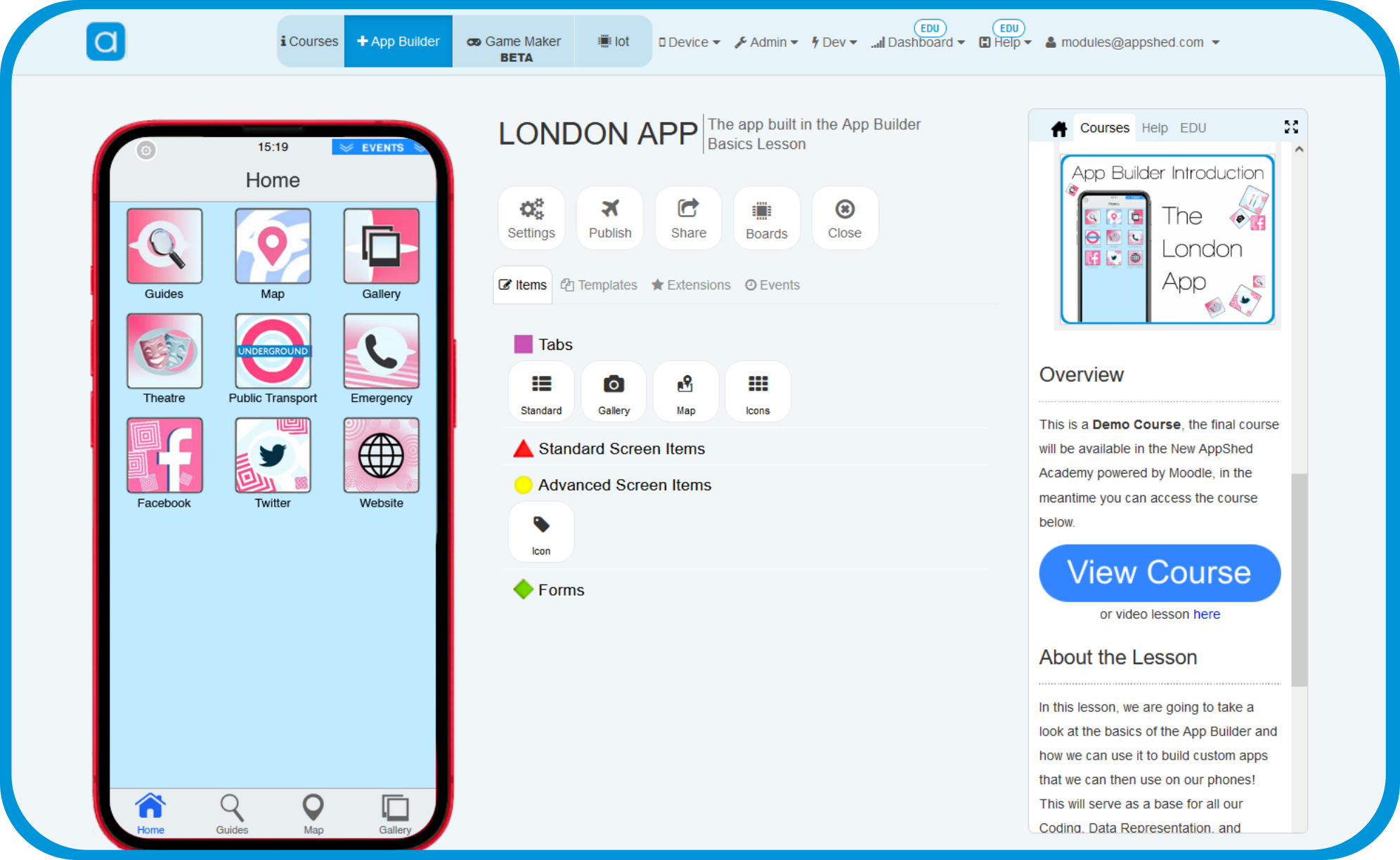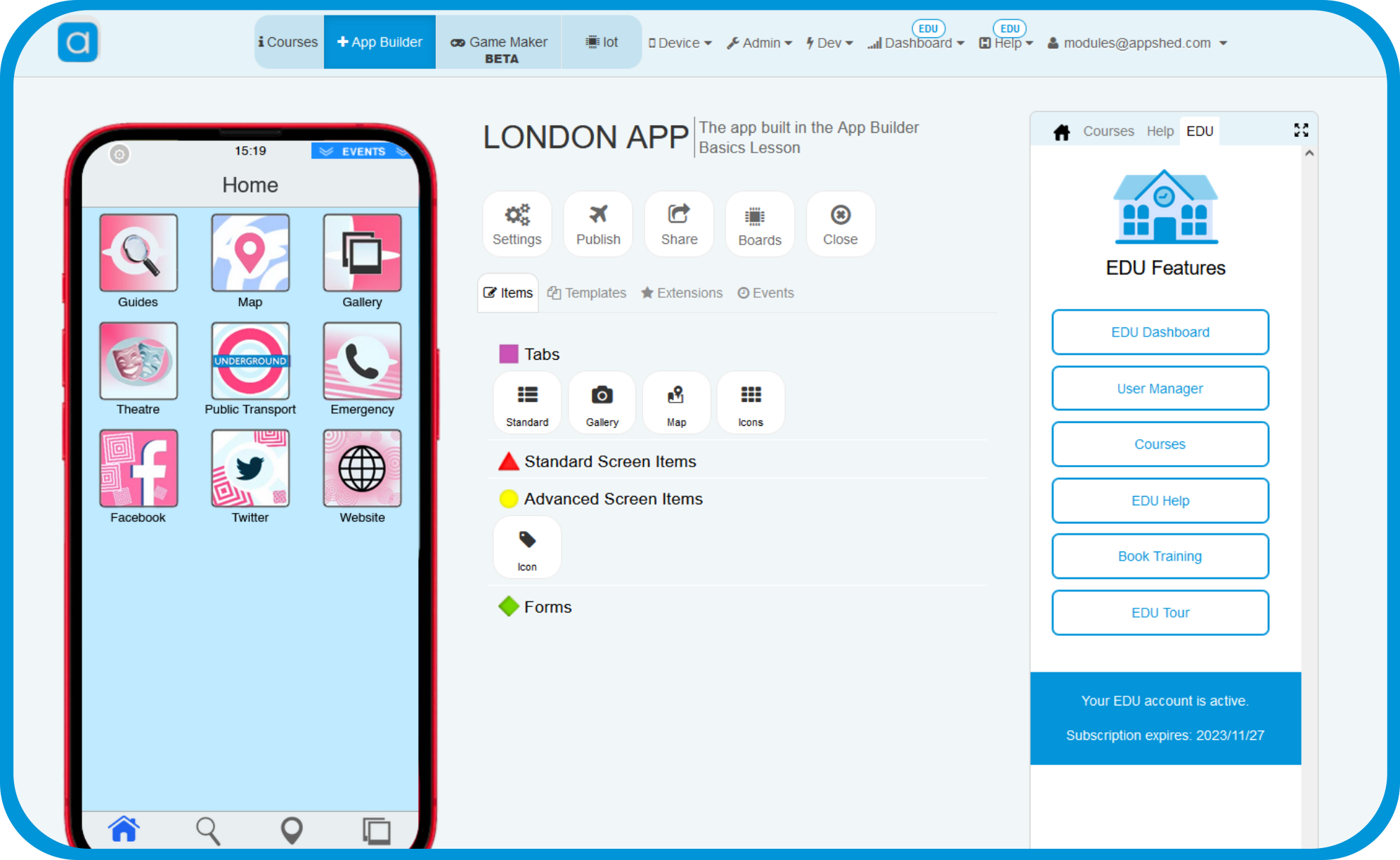 With the draggable and resizable Resource Panel, you have complete control over its placement and size, allowing you to customize your workspace according to your preferences. Need a distraction-free experience? Go full screen with the Resource Panel for optimal viewing of course materials and other content.
This is just the beginning! The Resource Panel will continue to evolve and integrate additional features that are both useful and impressive, making it an integral component of the AppShed experience going forward.
We value your feedback and are here to address any questions or concerns. Don't hesitate to reach out to us at This email address is being protected from spambots. You need JavaScript enabled to view it.. Together, let's teach computing as easily and as fun as possible!