iPad and Tablet Update
We're thrilled to announce that AppShed has taken a big leap forward to enhance your app-building experience on tablets and iPads right from their browser. Here's what you can expect:
1. Tablet-Friendly App Builder:
Our App Builder is now fully optimized for tablets and iPads, making it easier than ever for teachers to lead lessons and students to create apps on their favorite devices.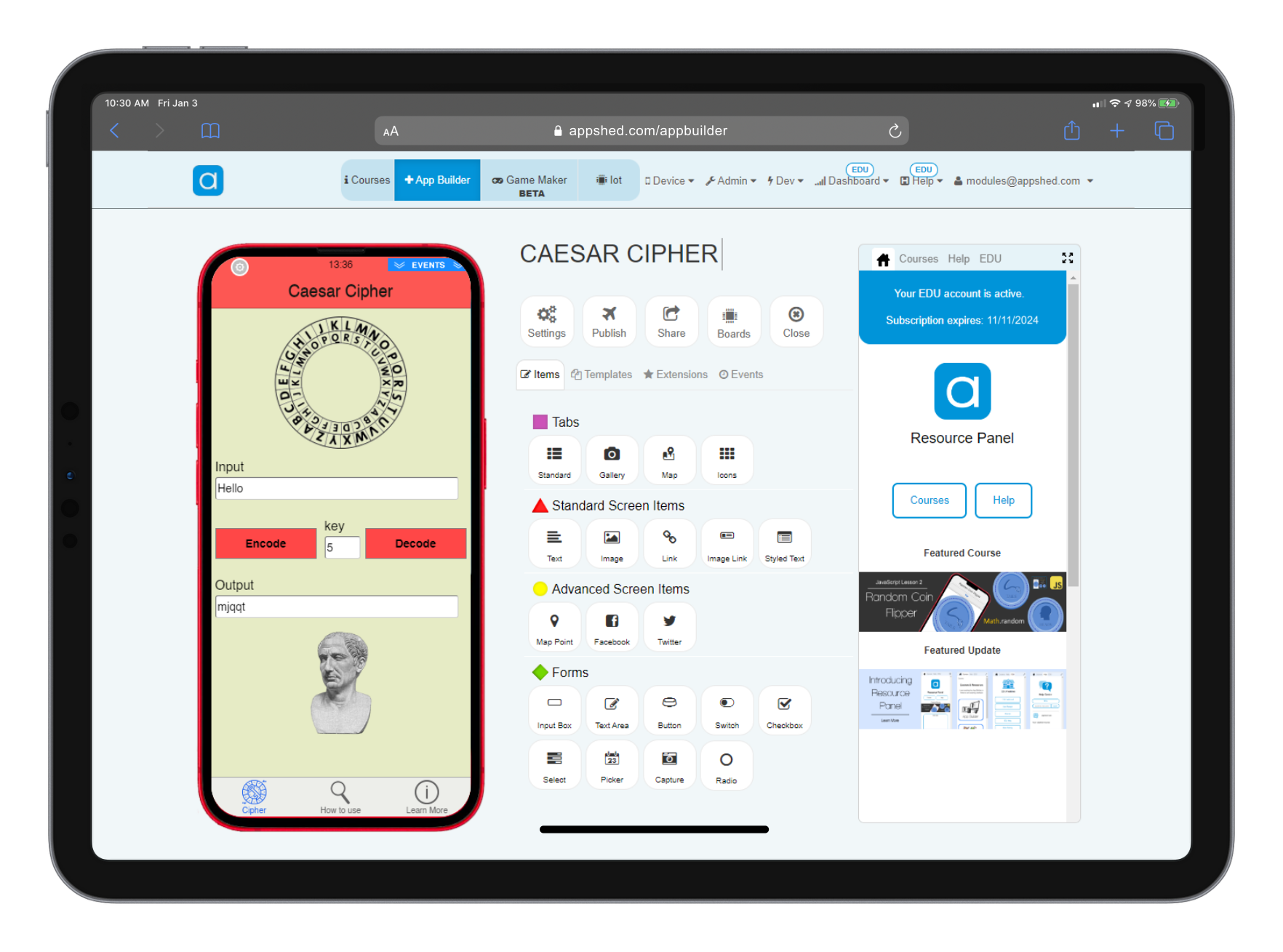 2. Streamlined Resource Panel:
The Resource Panel, with access to courses, help, and more, is now tablet-friendly, ensuring students can explore learning materials from their tablets with ease.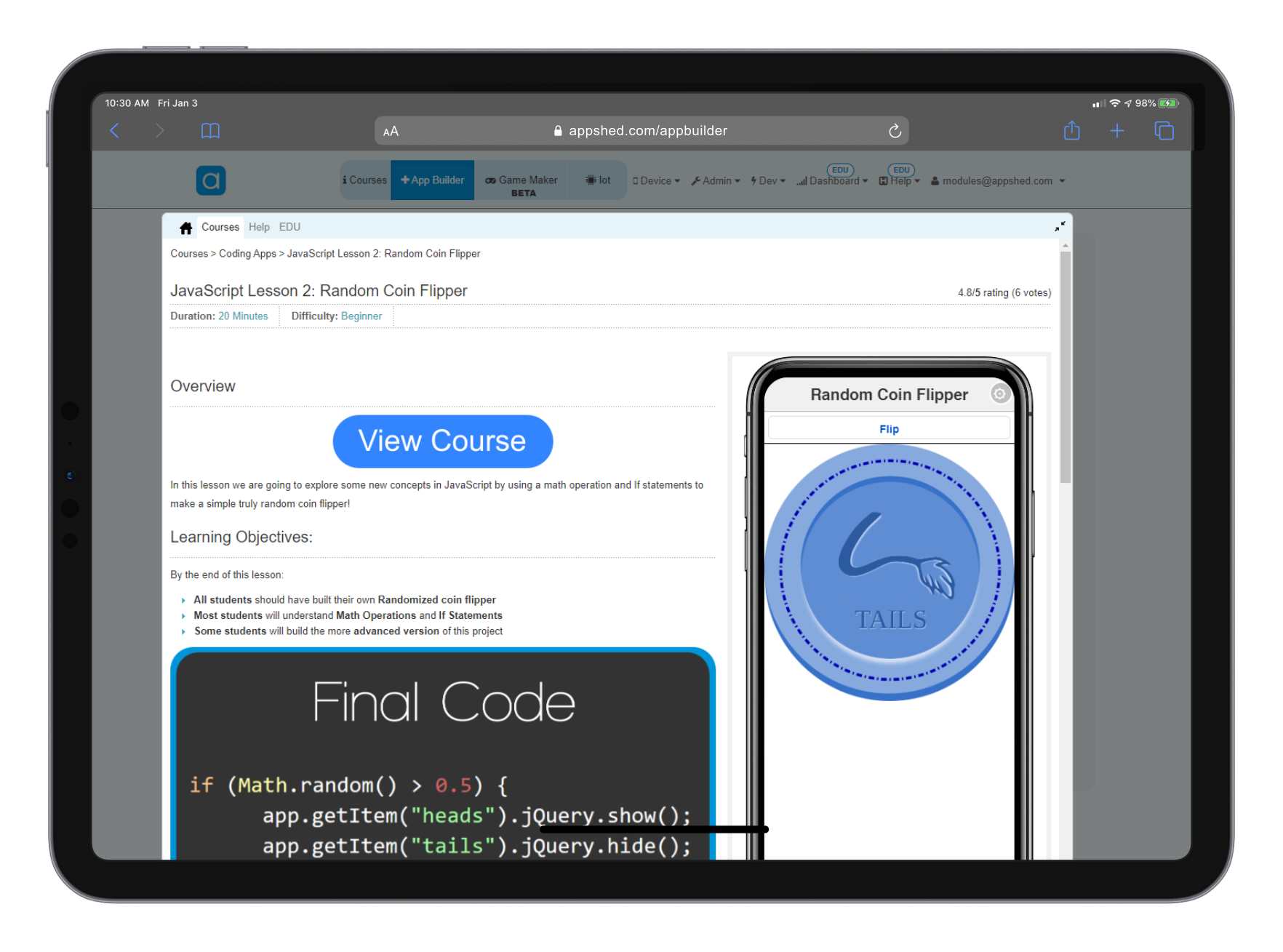 3. Blockly/JavaScript Coding Made Easy:
Blockly and JavaScript, our coding tools, are now tailored for tablets, allowing students to create and edit code blocks directly on their tablet screens.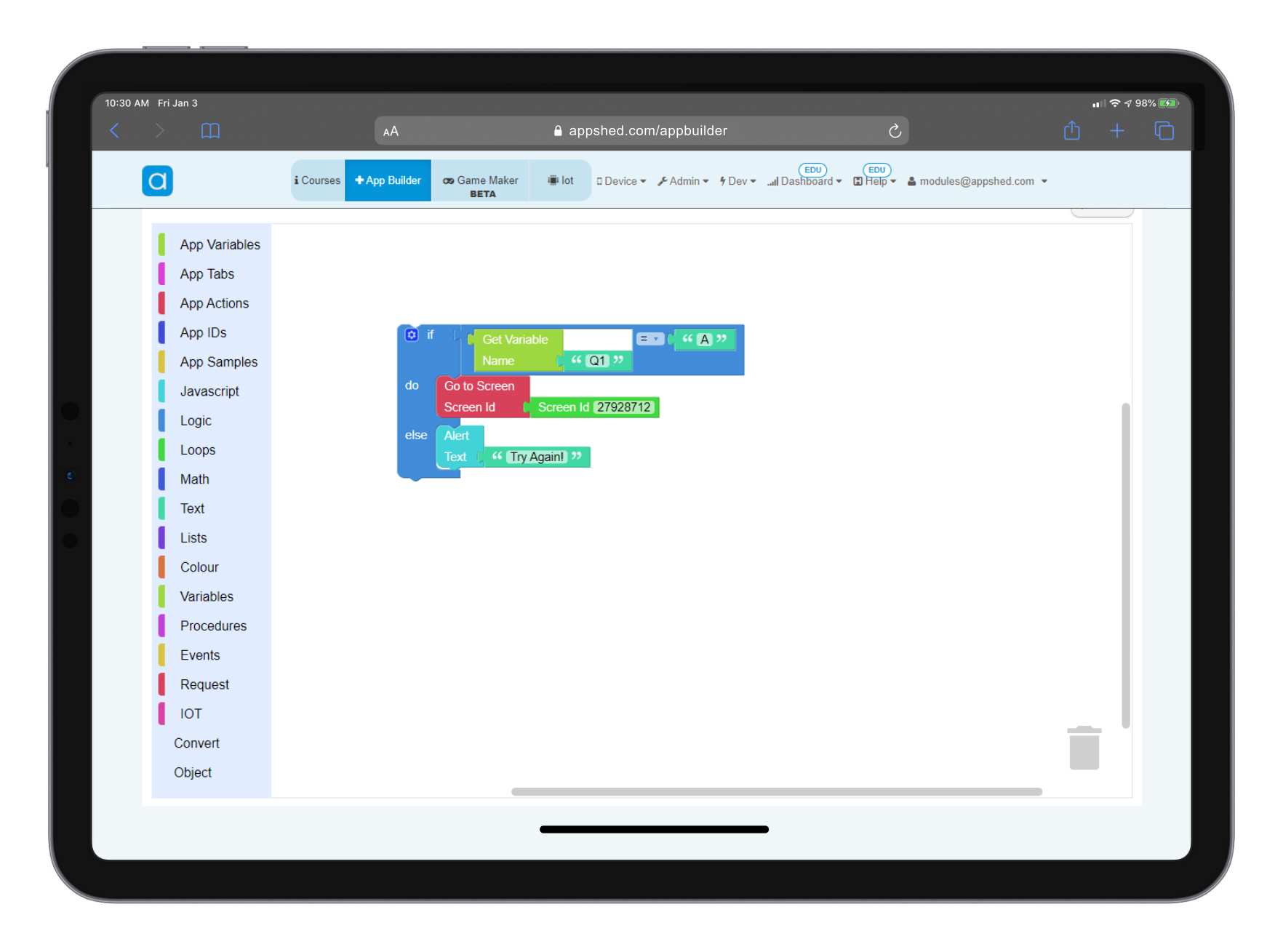 4. Anytime, Anywhere Learning:
Access our courses section from your tablet or iPad, offering flexibility in your learning journey.
For more details on which iPadOS is supported please read our iPad support FAQ here: https://appshed.com/faq2/helpcentre/item/ipad-support
We're committed to making technology accessible for everyone, especially in education. Your feedback is invaluable to us. Reach out at This email address is being protected from spambots. You need JavaScript enabled to view it. with any questions or suggestions.