Game Maker Basics
Duration: 30 Minutes
Difficulty: Beginner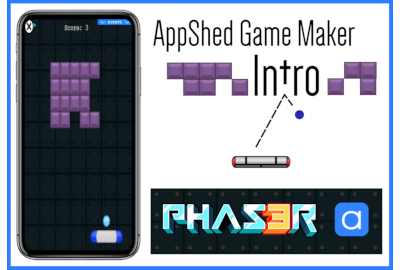 Overview
This lesson is structured as a complete walkthrough on how to use the Game Maker

Learning Objectives:
All learners will be able to create and play the game Breakout.
Most learners will be able to alter the game to their own preferences.
Some learners will be making their own custom games in the Game Maker.
Teachers Note:

This course covers the basics of how to use the AppShed Game Maker. All of the objects in the Game Maker editor are used in this course so students will get a great idea of the differences between Sprites, Images, and other key concepts.
The outcome of this course will be a fully working game that students can edit and alter however they want. During this process, students will need to understand coding concepts and computational thinking.
Course ID
1448
Product
gamemaker