Minecraft Courses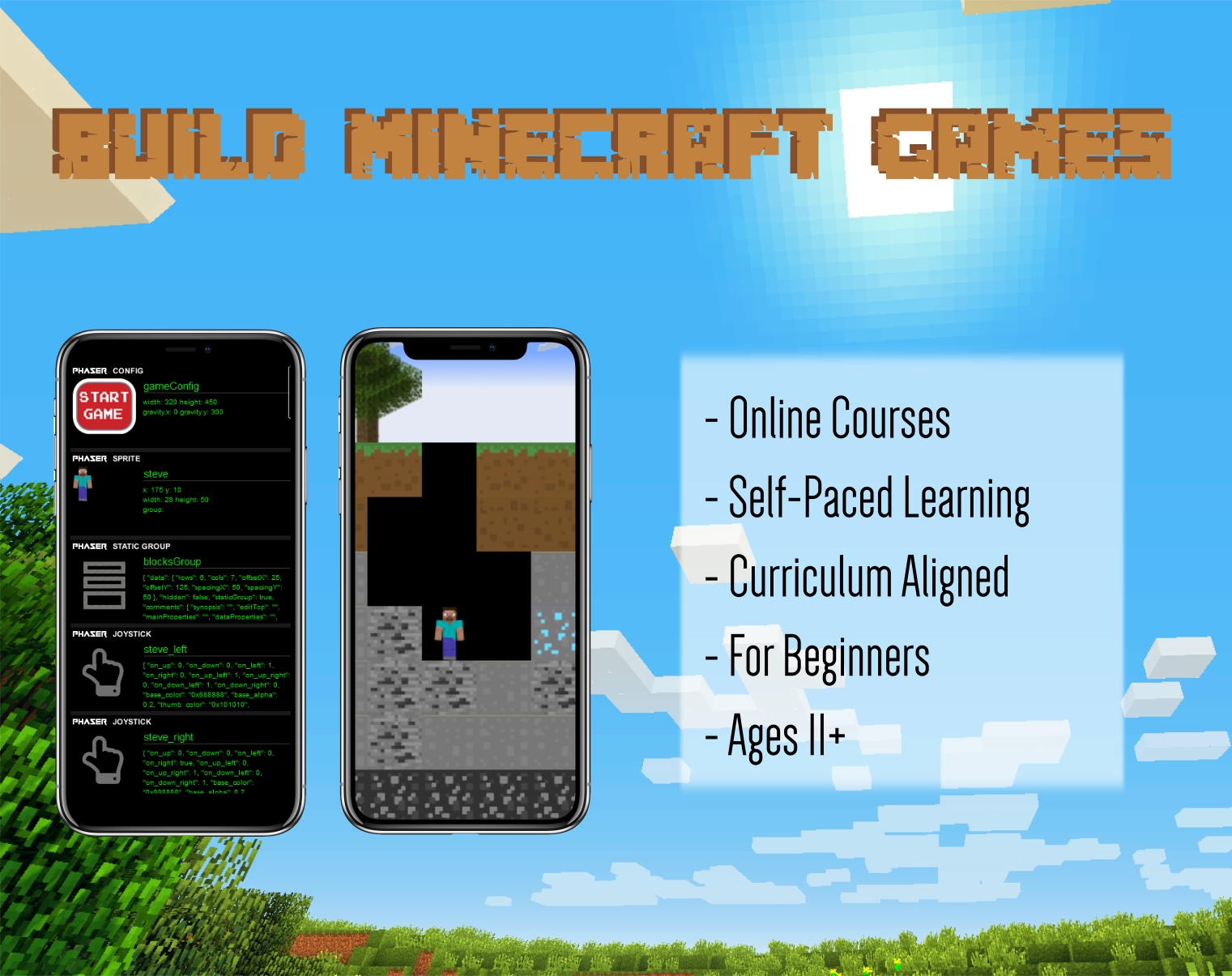 Learning Game Making and App Building with Minecraft
In this Minecraft course, we take a look at how to build a fully functioning 2D Minecraft Game all by yourself using the AppShed Game Maker. To take a look at what you will be building try out the free Minecraft Quick Start Guide in the AppShed Academy.
The full course is made up of 8 Lessons which range from level design to physics, collision coding and everything in-between. The course is priced at £10 which unlocks the full course in the AppShed Academy and gives you access to a PDF of the course via email.
Opening The Quick Start Guide
Login to AppShed
Click on Game Maker
Open the AppShed Academy on the bottom right-hand side of the screen
Click on All Courses
Click Game Making
Click Minecraft Quick Start Guide
The course will guide you from there on how to use the templates feature to create your own game!