Ultimate Quiz Course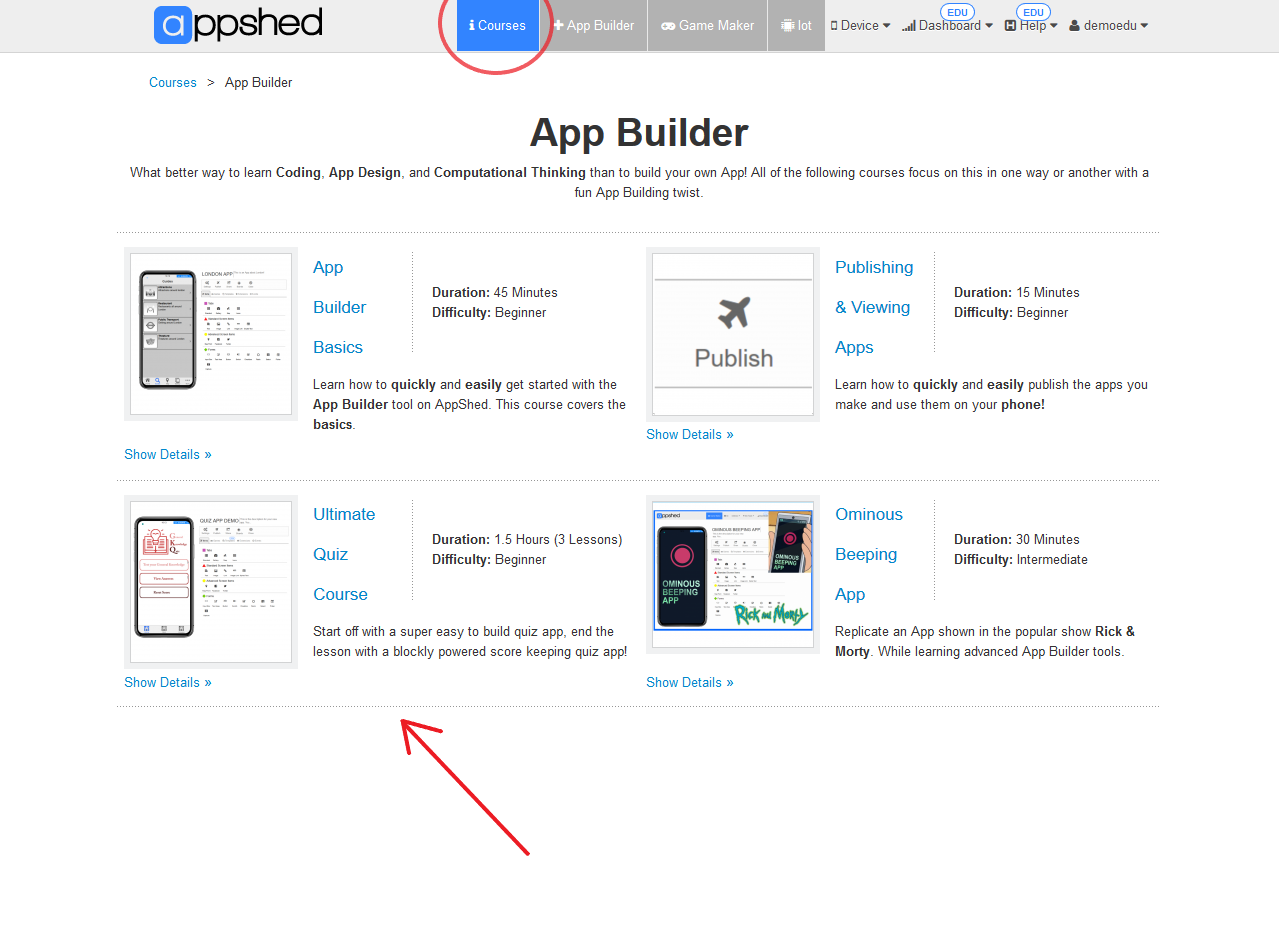 Learning Coding with a fun Quiz making course!
In this three part course we take a look at how we can build increasingly complicated and fun quizzes. This course is made to help students of any skill level get started with AppShed and coding!
Learning Outcomes
AppShed App Builder
App Design and UI
Visual Programming (Blockly)
Light Text Based Programming (JavaSctipt)
You can find the full Ultimate Quiz Course for free in the App Builder section of the AppShed Academy. The course us available in written and video format.