Game Maker Basics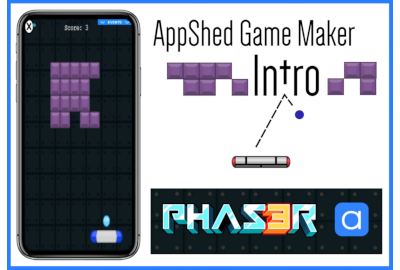 Overview
Learn the basics of AppShed Game Maker.
If you've used AppShed to create apps, you'll love Game Maker. This is the easiest way to create HTML5 games that will run on ANY device: phones, tablets, PCs and Macs.
This quick-start tutorial will introduce you to the basics of Game Maker. You don't need to have any previous experience with AppShed or coding, just get started right away.
What you will learn
In this introduction course we will learn the following:
How to use AppShed Game Maker
Game Objects including images, sprites and groups
Events, collisions and functions
Intro to JavaScript programming
Instructions
To start this course, follow these steps:
Log in to AppShed
Open AppShed Academy
Category: Game Making
Course: Game Maker Basics