How to resolve flagged apps
There are many reasons why users will flag an app.
Some instances are due to users just flagging apps for kicks.
If you feel that your app has been flagged incorrectly, you can submit an appeal for your app to have it reviewed and reinstated.
Then: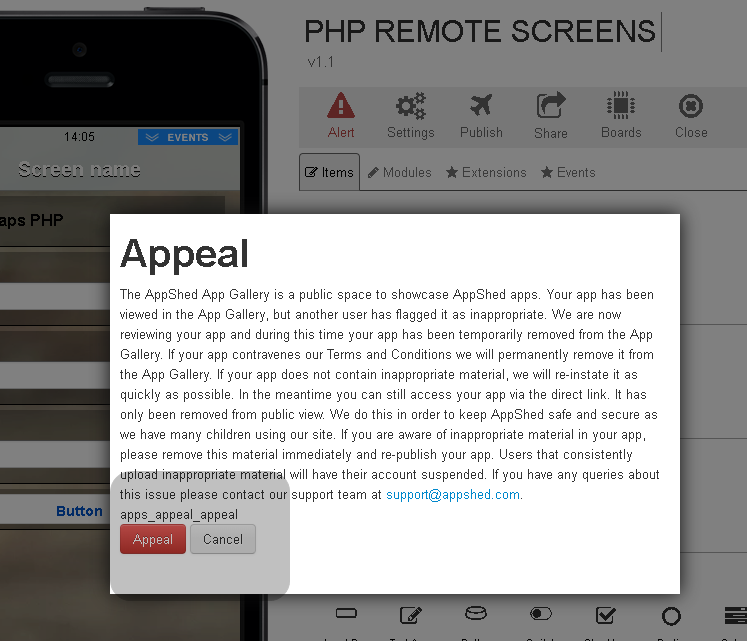 Once reviewed the app will get restored to the gallery.
For apps that have been Flagged belonging to an EDU school and need an urgent turnaround, Admins and teachers can send an email to This email address is being protected from spambots. You need JavaScript enabled to view it. citing the name of the app the username affected and School Code which the user belongs to.