How to flag apps
It is an easy process to flag apps on AppShed.
Once you spot an offending app in the app gallery (Public or School Gallery), you can click on the "Report this app" link below the app title.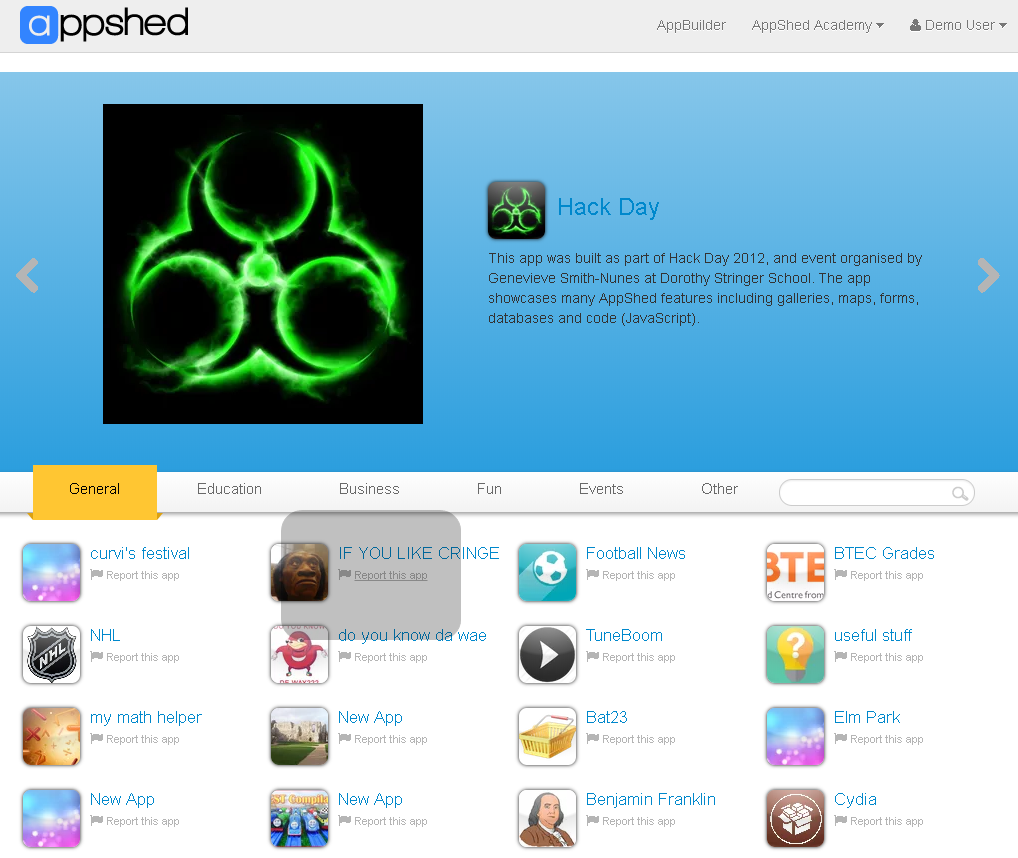 This action will hide the app from the gallery and trigger a notification to the creator of the app. Once the app has been amended by the owner, it is reviewed and reinstated.
Otherwise, the app remains hidden.