How can I upload the PDF file?
To upload a PDF file in your App please follow the steps below:
Left click and "Edit" your link.


Go to the "Actions" tab.
Click on the "Change Action" tab.


Scroll down and select on the "File" action.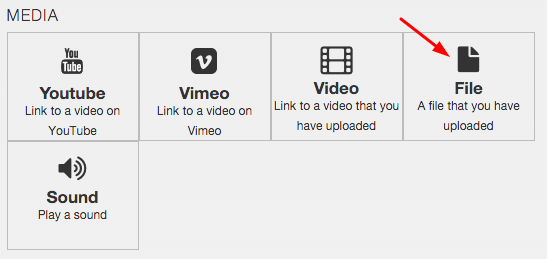 "Upload" file frm you computer Or "Browse" from the libray.