What is AppShed Game Maker
What is AppShed Game Maker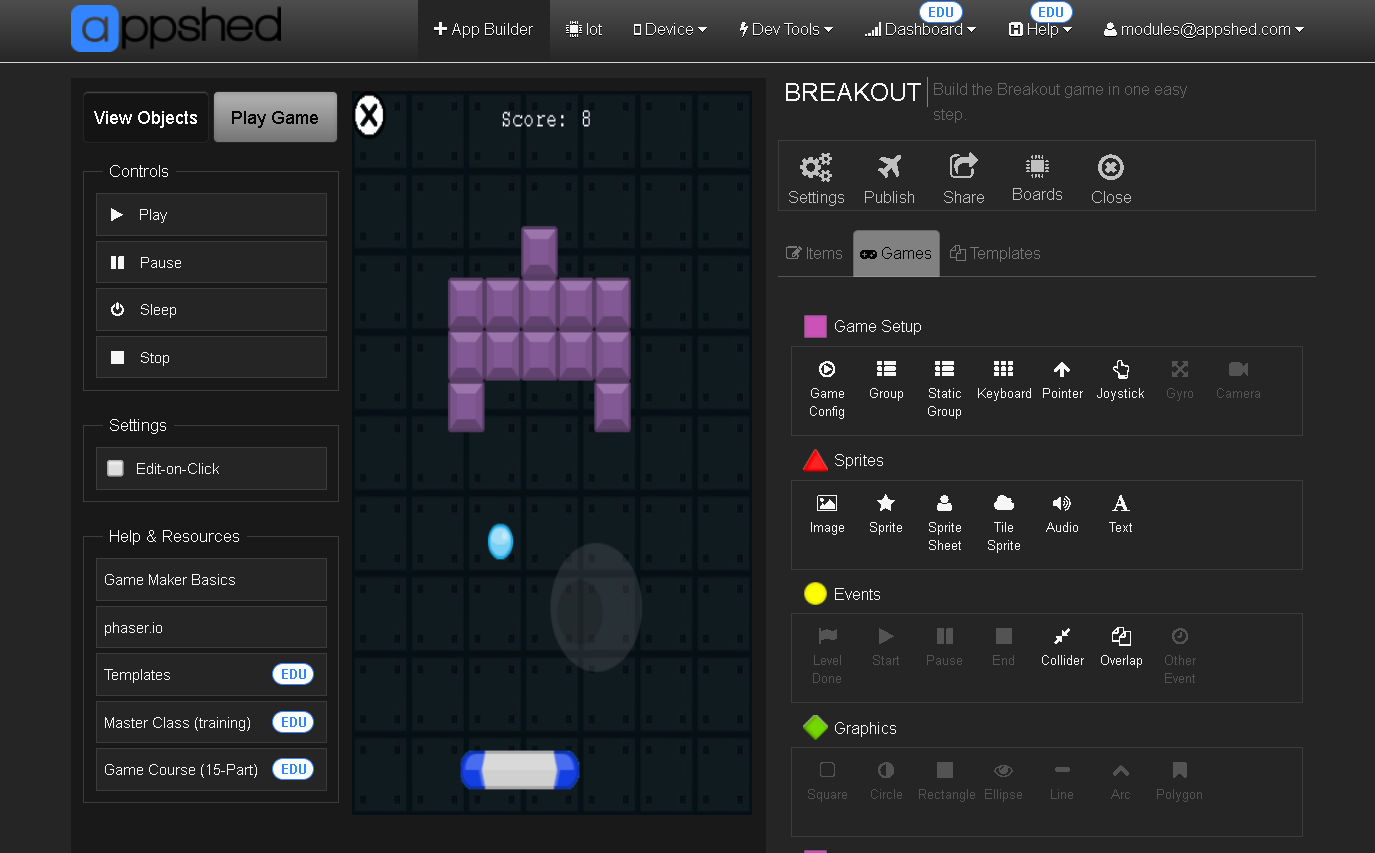 AppShed Game Maker is an IDE (Integrated Development Environment) for building HTML5 games.
Game Maker is one of the main products within AppShed. The games you build become part of your app. Your apps can include a combination of app items (content) and games.
You can easily Publish and Share your apps allowing others to play your games. Simply follow the instructions for Publishing, and then share the URL/web link with friends or post on social media.
Game Maker has been designed for beginners, but also includes advanced features that allow you to build very sophisticated games. In fact your are able to embed ANY JavaScript code, essentially giving you the ability to create even the most advanced Phaser game within AppShed.
Game Maker is built on top of the Phaser game engine (see next section for more info on Phaser). Phaser is used by professional game developers, so the skills you learn in Game Maker could be the start of your game-developing future!
Game Maker is intended for education and learning. The aim is to provide learners with a simple interface and enjoyable experience while they get to grips with important concepts of computational thinking and coding.