Visible Objects
Every game will need some visible objects that appear in the game.
Visible obejcts are any ofthe objects in the "Sprites" group and the "Graphcis" group.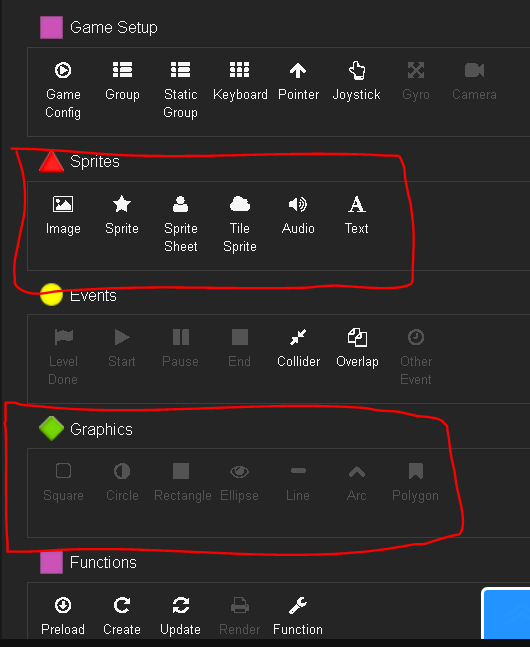 (If the object is "low-lighted" then it is not currently available. Game Maker is updated regualrly so come back soon to see if these objects have been enabled.)
Properties
If you add a visible object, e.g. a "Sprite", you can set the basic properties.
To see all the properties, you must first Save your object, and then re-open it (click on the object and Edit). This will show the properties.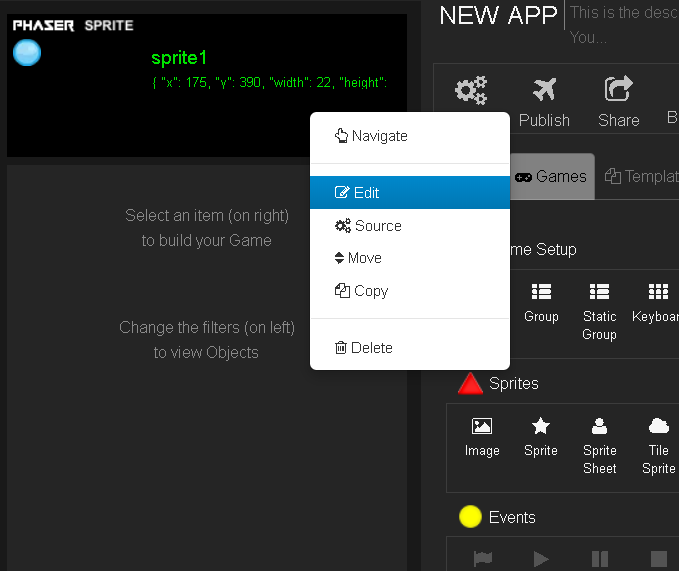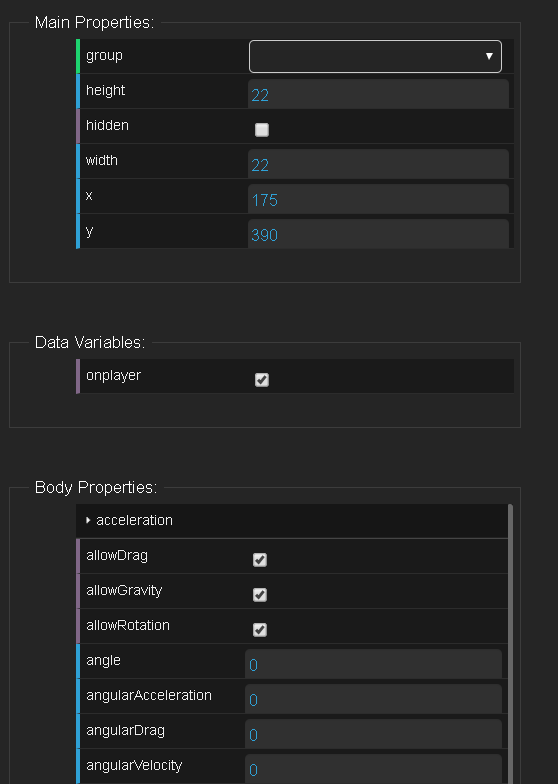 Object Name
The Object Name is an essential field. It is the unique name for this object.
Game Maker will ensure that the name is unique (by auto-replacing special characters and changing the name if it is a copy of another object name)
The Object Name is a variable name that is available as a "global variable" anywhere in your game. e.g. if you have an object called "sprite1", then you can reference the object by this name in all your JavaScript code. e.g.
console.log(sprite1.width)