Templates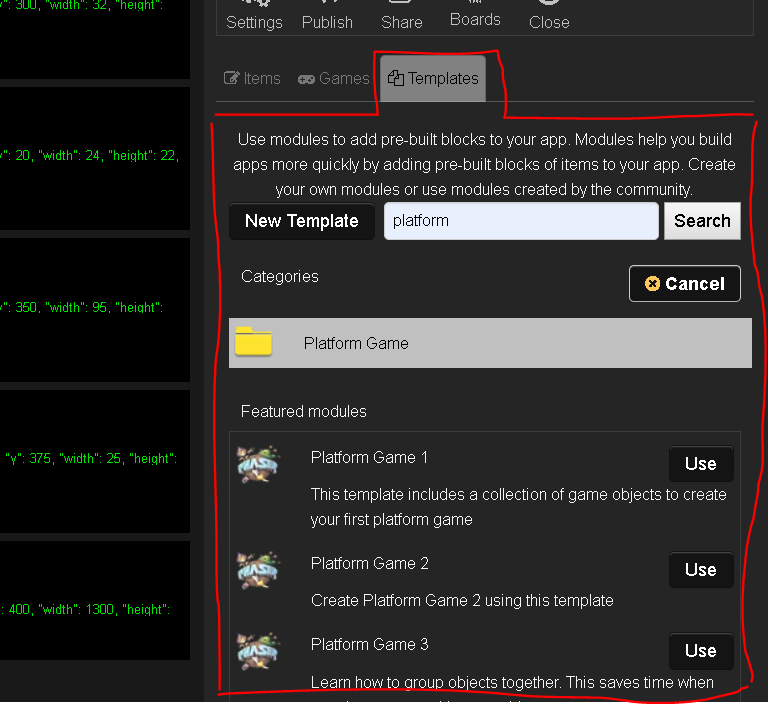 Game Maker provides many Templates to help build games quickly and with fewer errors.
The templates are available from a tab/section within the Tools Panel on the right of the IDE.
Search for templates & categories using the search tools. Many of the courses will have specific templates associated to them.