Courses, Templates and Guides
We realise that Game Making might seem a bit daunting if you are a beginner.
And if you are experiened you will be looking for resources to build things as quickly as possible.
AppShed provides courses, templates and guides to help you get the most out of Game Maker.
Courses
Open AppShed Academy and search for Game Making courses.
If you are just starting out, follow the introductory courses, such as the Platform Game.
Once you master those skills, move onto something more challenging using advanced JavaScript coding.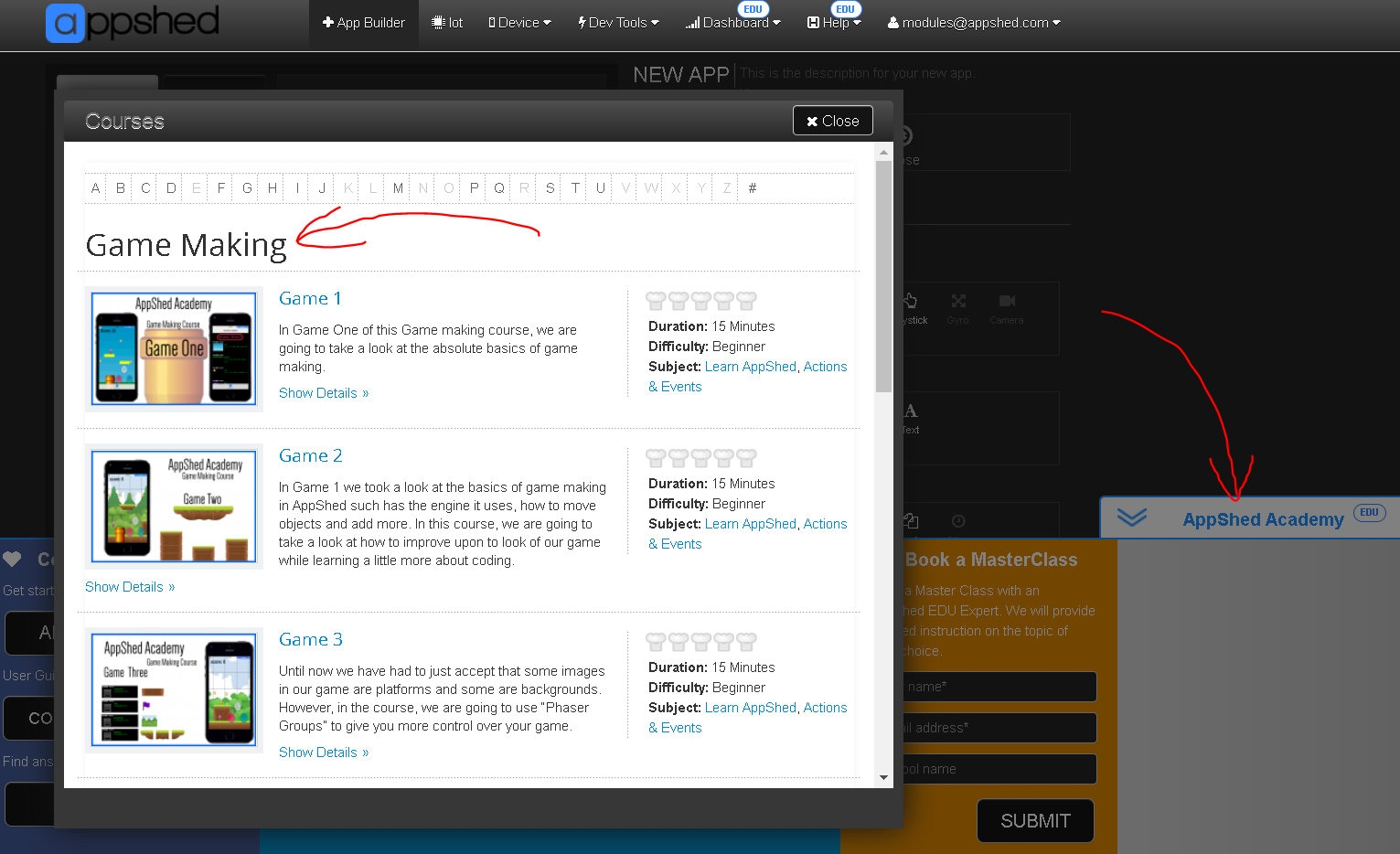 Templates
Game Maker has many Templates to help you build apps more quickly.
Templates import multiple game objects with the click of a button.
For teachers, Templates ensure that all learners are able to start off at the same point. Templates will save your many hours of frustrating instruction and reduce mistakes.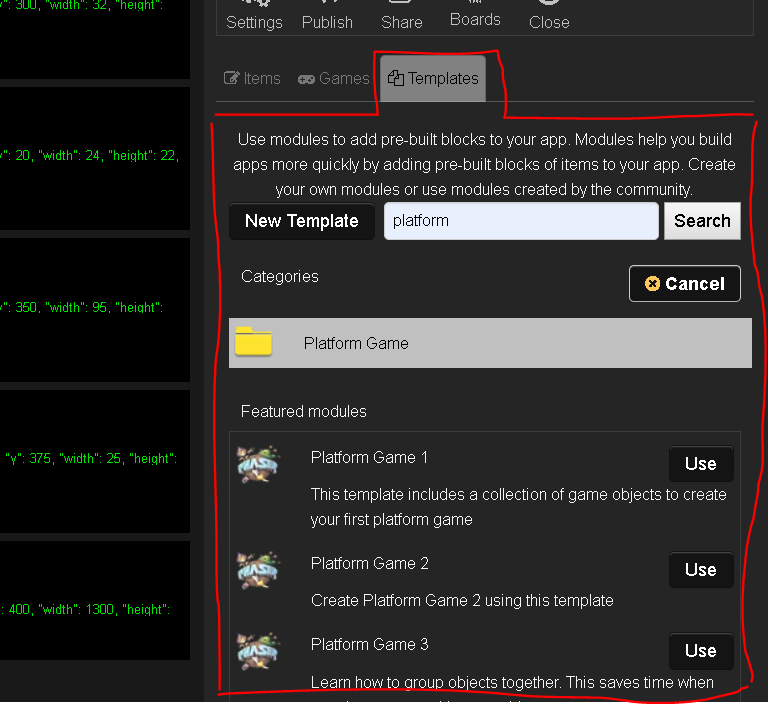 Guides
Use the Search feature to find FAQs and Guides on a wide variety of tips and tricks withing AppShed.