Filters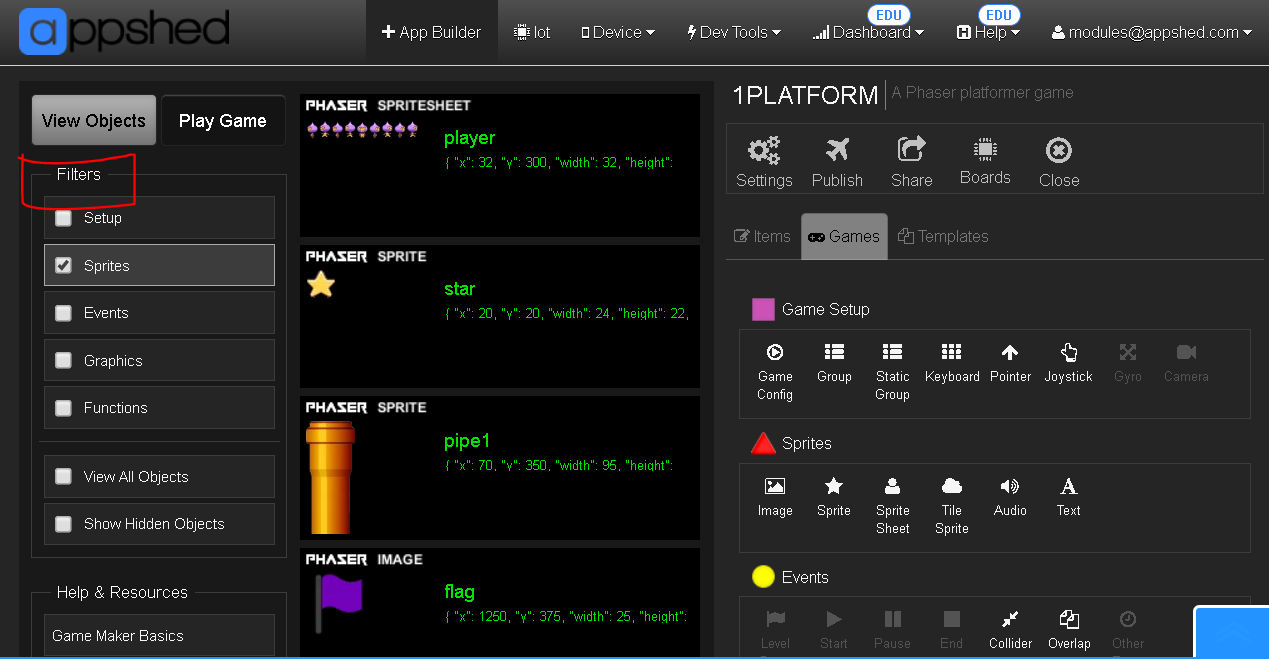 The Filters are positioned on the left-hand side of the screen. These links allow you to filter the game objects according to the main groups:
Setup
Sprites
Graphics
Events
Functions
In some circumstances you might want to view all the objects on one long list. Then you can use this filter.
Some objects can be hidden. This is normally done when using Templates to reduce the number of visible objects making it easier for learners to focus on the important objects relating to a particular activity.