App Settings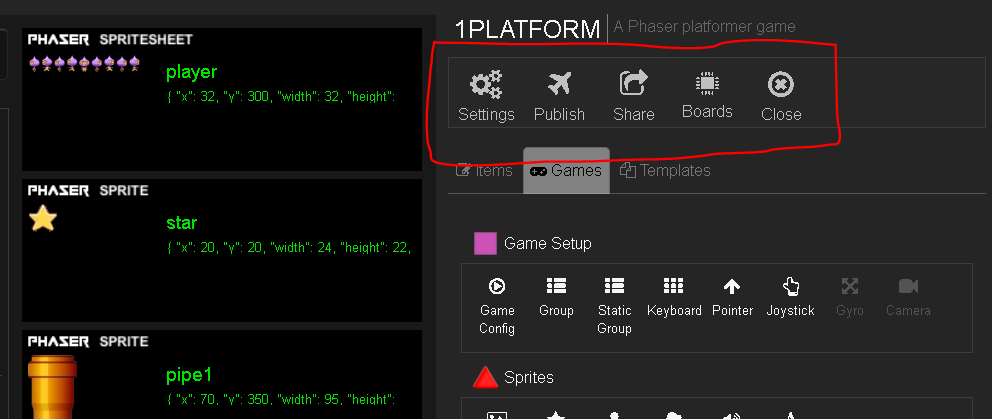 The App Settings section provides buttons for a number of important features:
Settings
Configure the settings of the app
Publish
Pubilsh the app. This will make it available as a web-app via a URL.
Share
Options for sharing the app. Since this is a web-app, it is shared as a URL/web link.
The URL can be shared as simple link, a QR code, or posted to social media.
Boards
If this app is connected to an IoT device, this button allows you to select the board to pair with.
This makes use of AppShed IoT Builder.
Close
Close the app. Changes are saved continuously, so you do not need to Close the app in order to save.