Hex Lesson 1
Duration: 20 Minutes
Difficulty: Beginner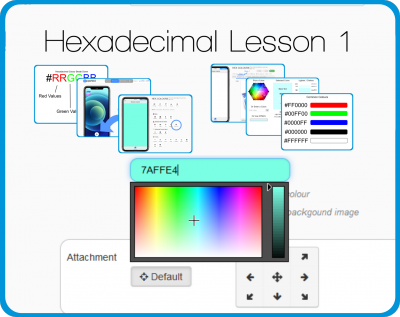 Overview

This is a Demo Course, the final course will be avalible in the New AppShed Academy powered by Moodle, in the meantime you can access the course below.

About the Lesson
In this lesson we are going to cover what a Hexadecimal value is and then we are going to apply it to our AppShed app to see a real world example of where these sequences are used.
Learning Objectives:
By the end of this lesson:
All students should understand the basic principles of Number sequences like Hexadecimal.
Most students will understand the real world value and be able to use it in their app.
Some students will apply this knowledge to other Number Sequences and improve other areas of their App.