Minecraft 2D Game
Duration: 8 hours (8 Lessons)
Difficulty: Beginner
Overview
Build your own Minecraft 2D Game
Build it yourself
You know how to mine. You know how to craft. You know how to build houses.
But now you can actually build your own Minecraft GAME, from scratch. You will build everything that makes the game work: digging, moving, jumping. You will create the worlds, and the blocks. You will be the inventor of your own Minecraft game!
Play on any device
You can play your game on any device: phones, tablets, PCs. And share your game with anyone, just send them the link.
For beginners
You don't need any special skills to do this course. Everything is covered in the tutorials and you will learn all the skills as you go along. Once you complete this course you will gain skills to do more advanced game development, even coding!
Get started today and become a Game Making Pro.
Try it out
Open the demo app: https://appshed.com/appbuilder/preview/minecraftmodules
or scan the QR code below.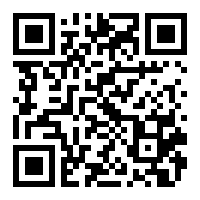 Instructions
To start this course, follow these steps:
Log in to your AppShed EDU account.
Open AppShed Academy.
Category: Game Making
Course: Minecraft 2D
Teacher Resources
This course has been designed for classroom teaching.
Resource pack
(Containing images, PDF tutorial)
Step-by-step instructions
(Designed for beginners, with each step building on the previous one)
Templates
(Start each lesson from a template so that all learners have the same foundation)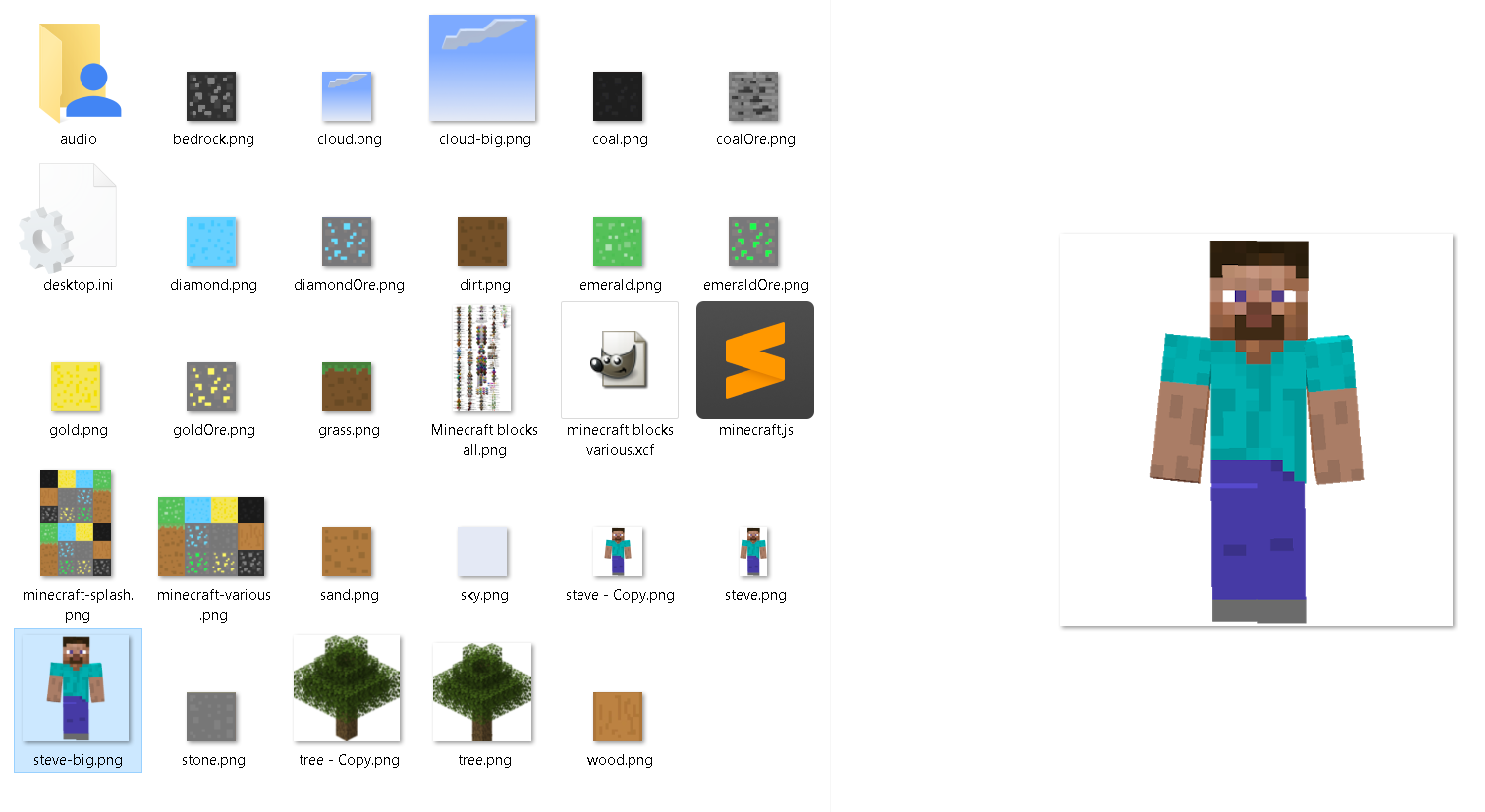 Learn Game Maker by building Minecraft
This course teaches all the main functionality of AppShed Game Maker
Learn about Object, Sprites, Events, Groups, Functions and more
Start with the basics, and take it further
Game Maker is a powerful platform unlocking creativity and experimentation. Building a game motivates learners to take it further and master new skills.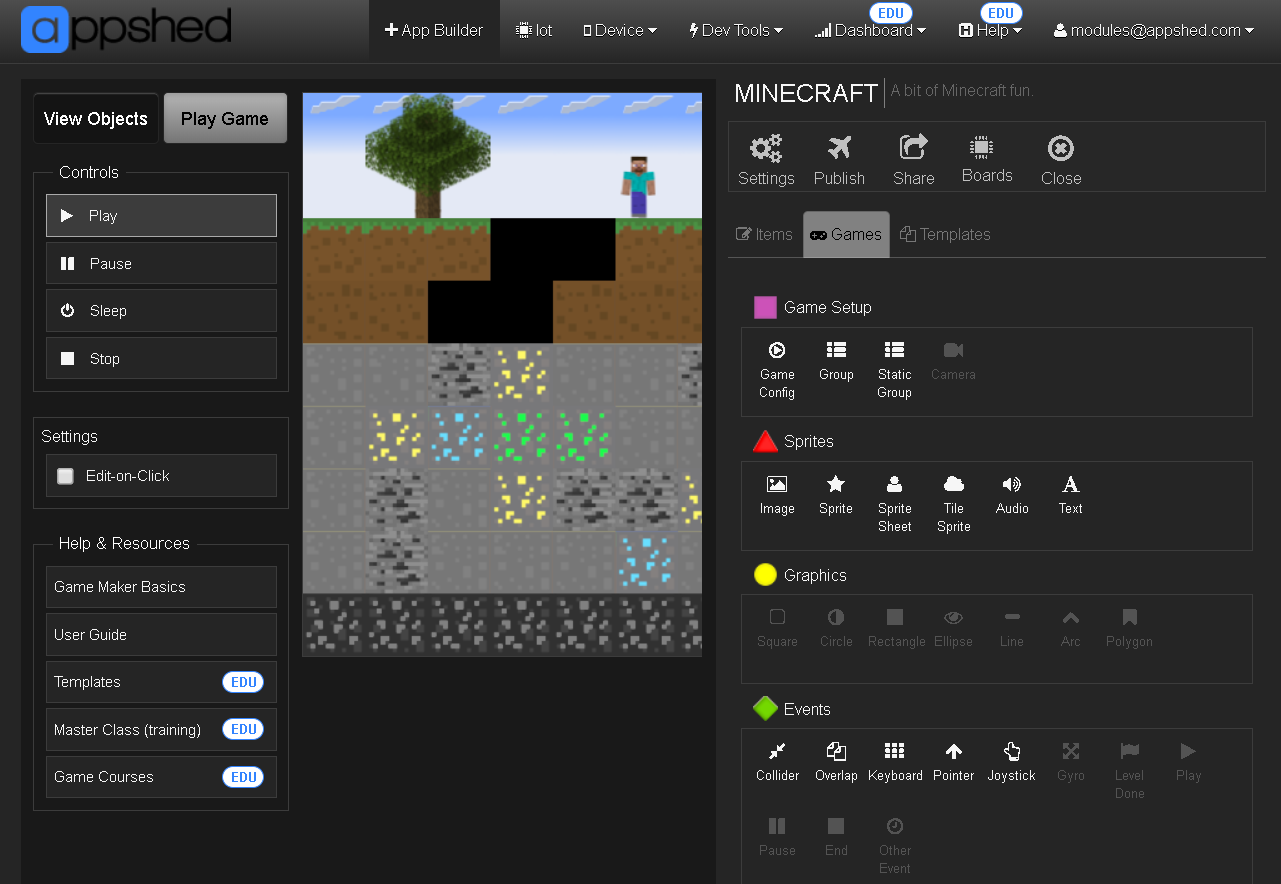 What will you learn
You will learn a variety of skills during this course. The main "computing" skills you will learn are:
Objects
Properties
Arrays
Loops
Functions
Events
JavaScript
Some of these might sound very complicated, but you will see how easy it is to do this in AppShed's Game Maker.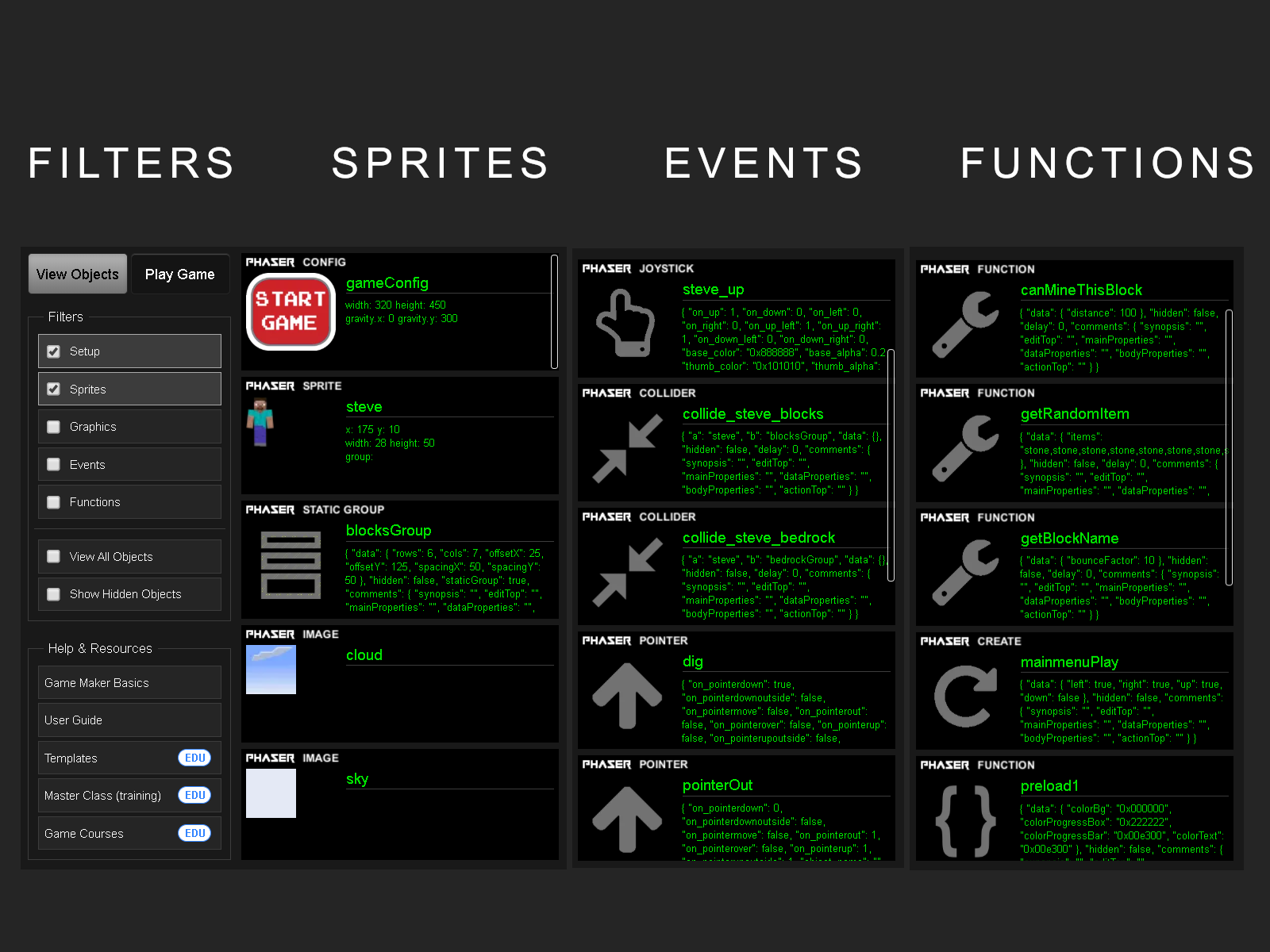 Progessive Learning
This course takes you step-by-step through the different stages of building a game.
Each step builds on what you did before.
We are careful not to miss any steps or progress too quickly, so that you never feel left behind.
As you gain confidence you will be able to progress through some of the steps more quickly as your knowledge increases.
About JavaScript
In this course you will make use of JavaScript and write a few lines of code. You do not need to know any JavaScript to do this course, and all the code will be provided if you get stuck.
But… the more you learn about JavaScript, the better your games will become. It is an extremely useful coding language, for games, apps, and almost anything these days.
After completing this course you might be interested in taking it further. We encourage you to learn JavaScript - there are some great courses available online. Many of these are free, and very easy to learn the basics. And just knowing the basics will help you so much in making cool games.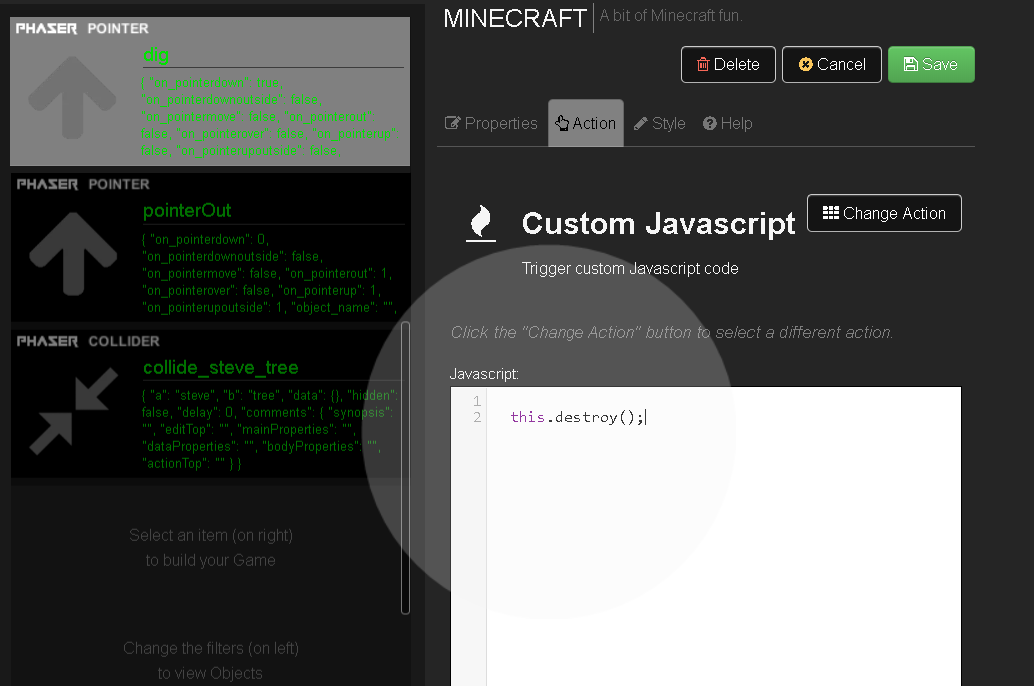 Help for EDU Teachers
Master Class for EDU Accounts
If your school has an EDU subscription, you are eligilbe to receive a Master Class covering all aspects of this course.
(Requires an EDU Account)
Course ID
1601
Product
gamemaker