Help Center
The AppShed Support Team is always on hand to answer your questions and help you solve your app building problem. If you are stuck with a basic feature, or need help with an advanced topic, you should find your answers in the Help Centre.
Common Questions
Submit to App Stores
Can I submit my AppShed App to iTunes, Google Play or other app stores?
EDU Login Problems
I'm having problems logging in with an EDU Account. Where do I find my school code?
"Screen is unavailable"
'This screen is unavailable' message keeps coming up. What does this mean?
Account Types

What type of account should I use? Starter, EDU or Student Account?
See all questions in Help Center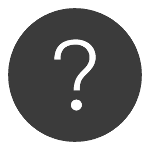 Submit a question
Can't find your answer? Submit a question here and our Support Team will answer it for you. Help Centre for EDU Accounts
EDU Accounts receive direct human response from the AppShed Team. Phone support, email and online chat - we're always here to help.