AppShed Academy Updates
Here you will find week by week updates on new courses on the AppShed Academy
January 10 - 18 2019
New kit coming! We have partnered with Lasec Education to produce a new Mechanics kit for our IoT platform. Keep an eye on the IoT section for updates. We also revised the Blockly Calculator lesson in the math section!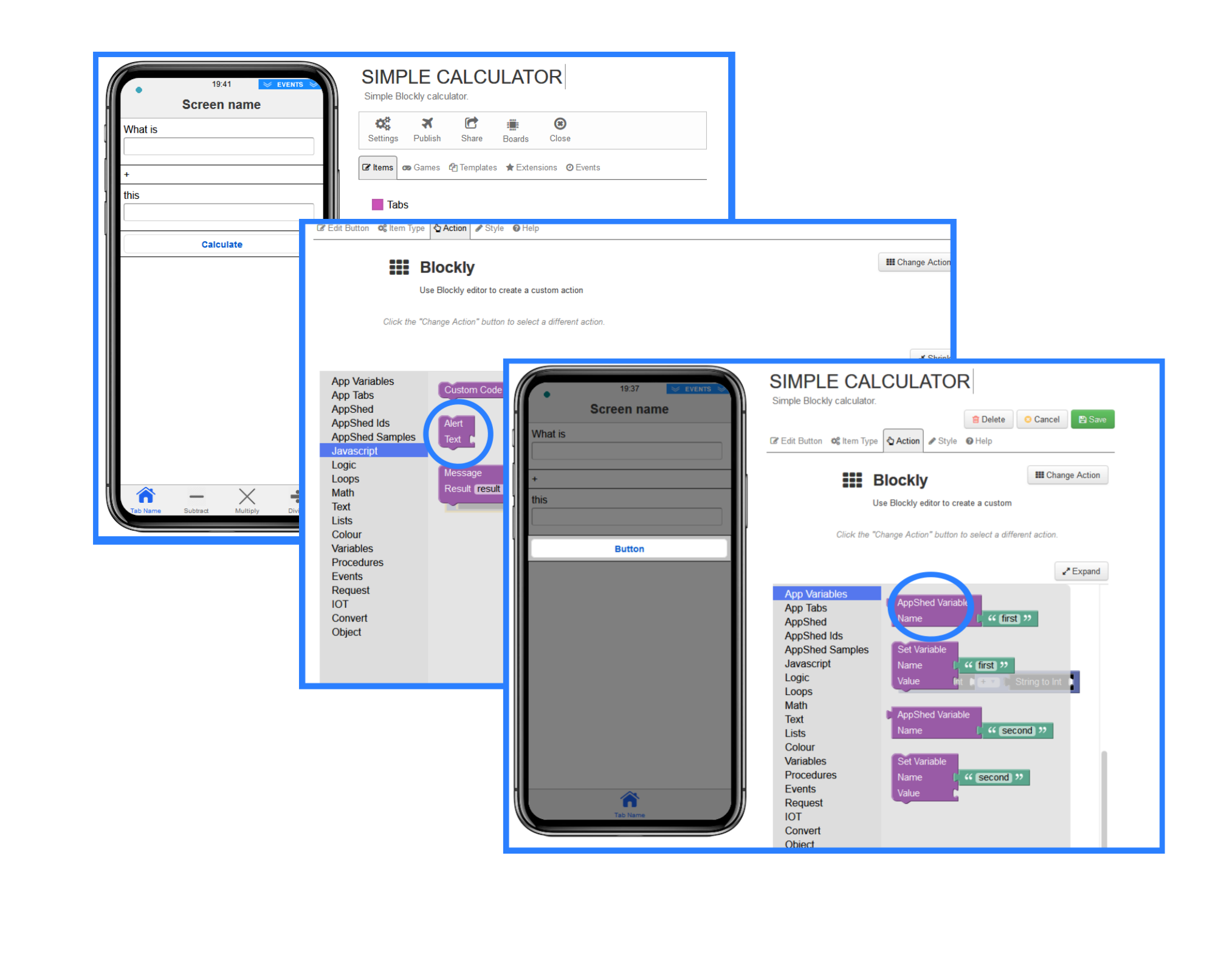 January 1 - 10 2020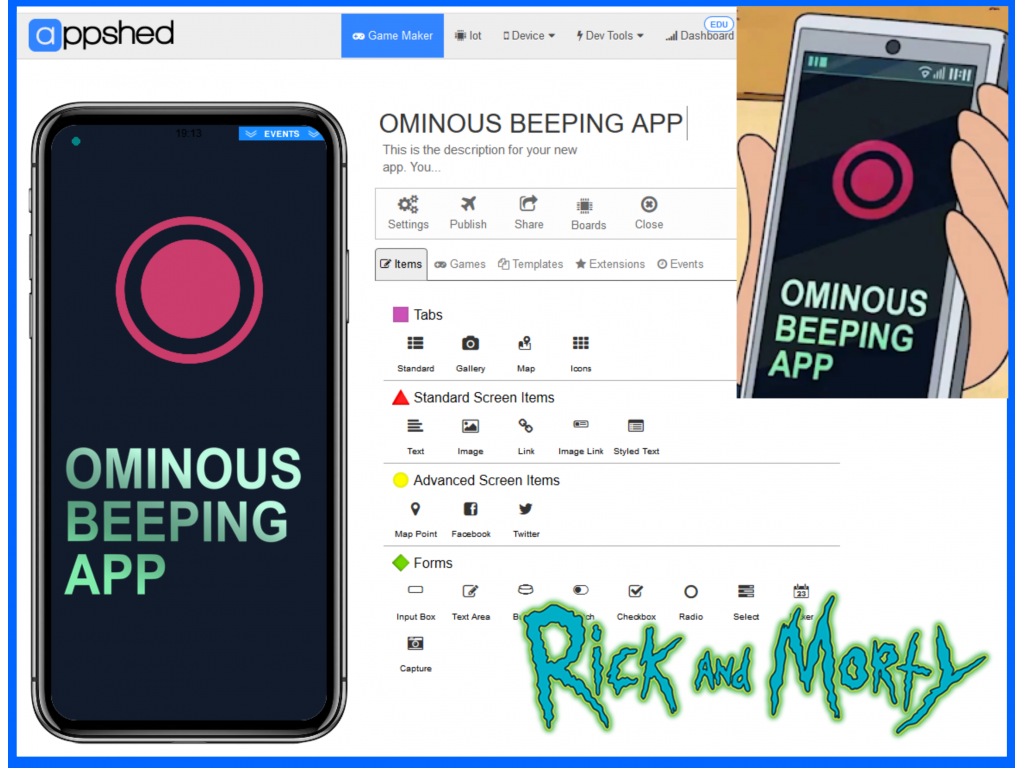 With the New Year comes new courses on the academy. Over the holidays we took some time off and a few members of the team watched the new season of Rick and Morty. In Season Four Episode Two a new character appears by the name of Glootie, this character seems to be quite interested in App Development so we instantly felt a connection (aside from their evil plans).
We don't want to spoil too much of the episode but at one point Glootie makes an escape by using an app called the Ominous Beeping App. This app looked fun and silly so we thought we would recreate it in an AppShed Academy course! This course is currently available in the App Builder section. The next lessons in the JavaScript and Blockly tutorials will follow shortly.
Check the promo video out here: https://www.youtube.com/watch?v=Kvsh4oGxRcA
Ominous Beeping App (Rick and Morty) (available to all users)
December 1 - 31 2019
As the end of term approaches we have begun work on next years curriculum activities and lesson plans. New courses with an emphasis on Year Five to Eight will be up and ready for our teachers next year. While the course creation updates are done for the year we would like to remind teachers that AppShed Support will remain open until the 23rd of December. We hope you enjoy your holidays!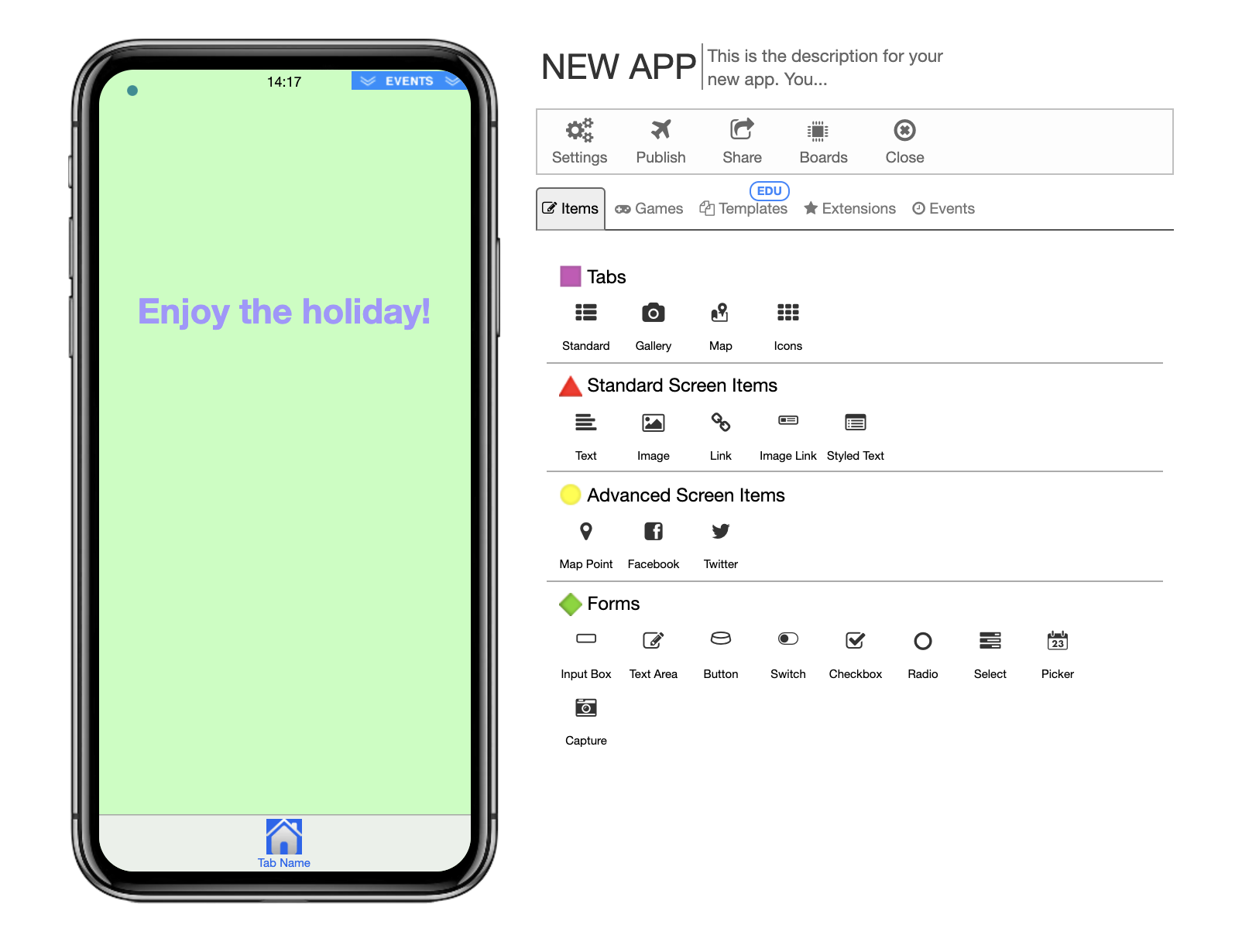 November 8 - 15 2019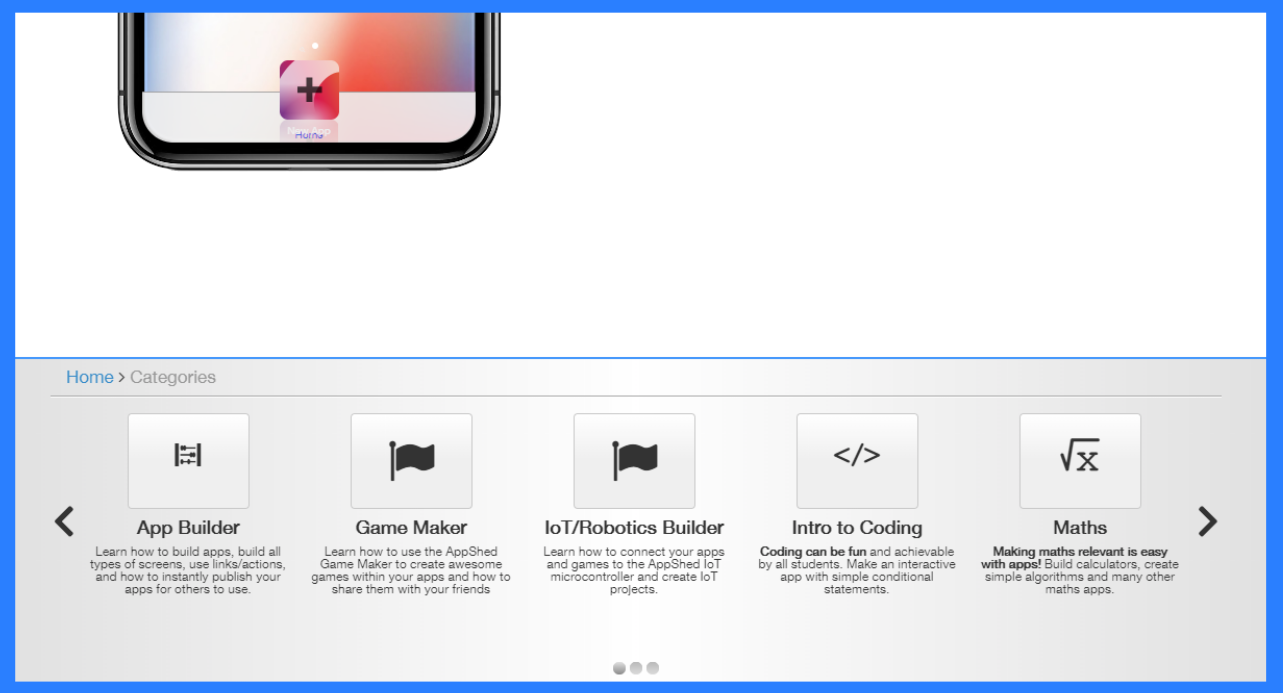 This week we decided to take a look at the organisation of the AppShed Academy. We found that the current layout was not quite right for helping teachers find what they are looking for quickly and easily. So we have rearranged it and made five key sections stand out. These are App Builder, Game Maker, IoT/Robotics Builder, Intro To Coding and Math. The other sections like School Apps and E-safty are now on the next page.
Work continued this week on Lesson 3 of the JavaScript multi-lesson course and work has started on a Blockly introduction course.
November 1 - 8 2019
This week again we have been working hard to insure our goal of filling the Intro To Coding section with great courses is met. Work on Lesson 3 of the JavaScript course has started and should be out by next week. We have also noted (thanks to your feedback) that our App Builder Intro course is looking a little dated so we have begun creating a new one with some new videos. We also created a new mini lesson for the Math section of the AppShed Academy using Blockly to create a super simple calculator, this is a great course for Year 4 and upward! This course can be found in the Coding section.
Simple Blockly Calculator (available to all users)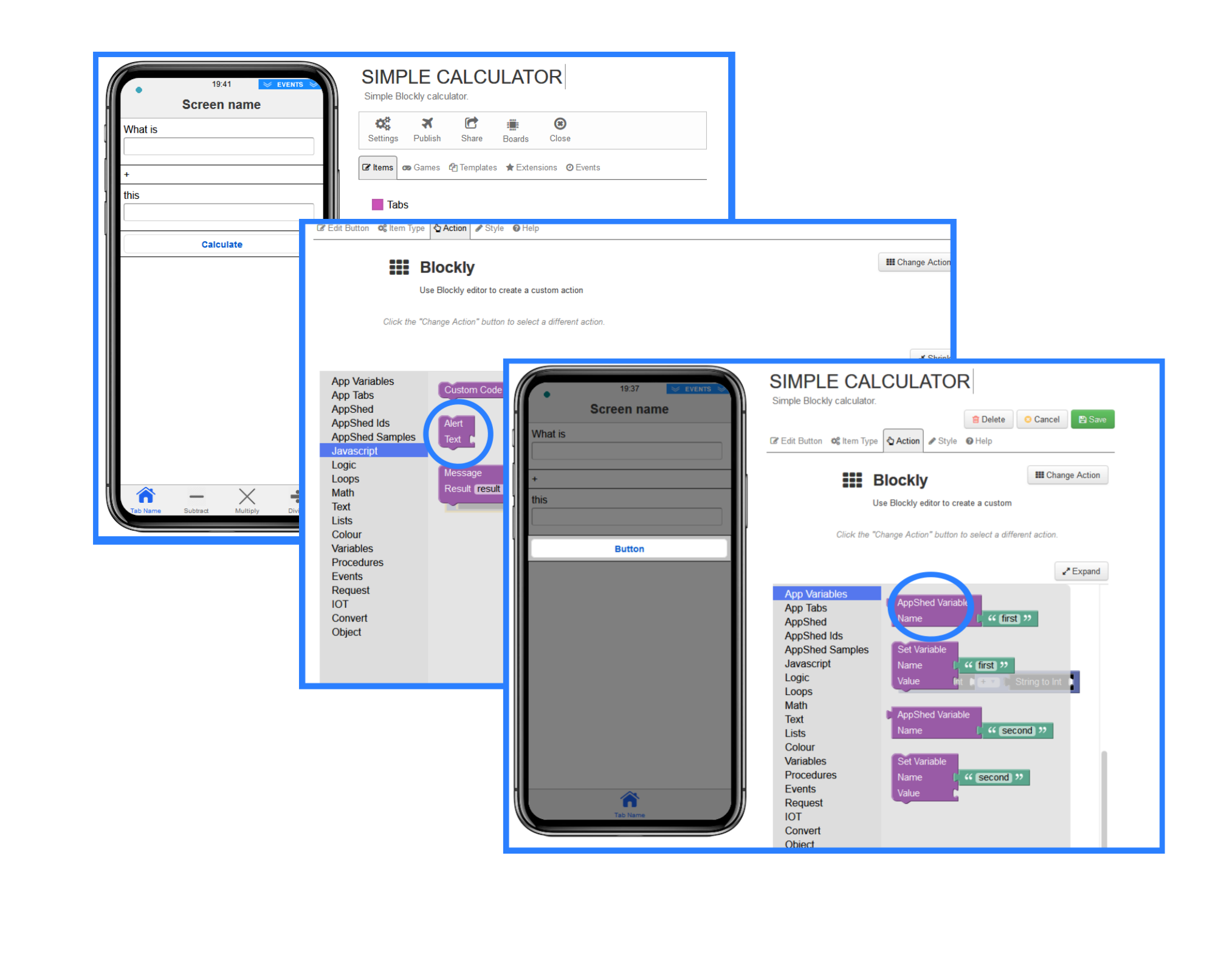 October 25 - 1 2019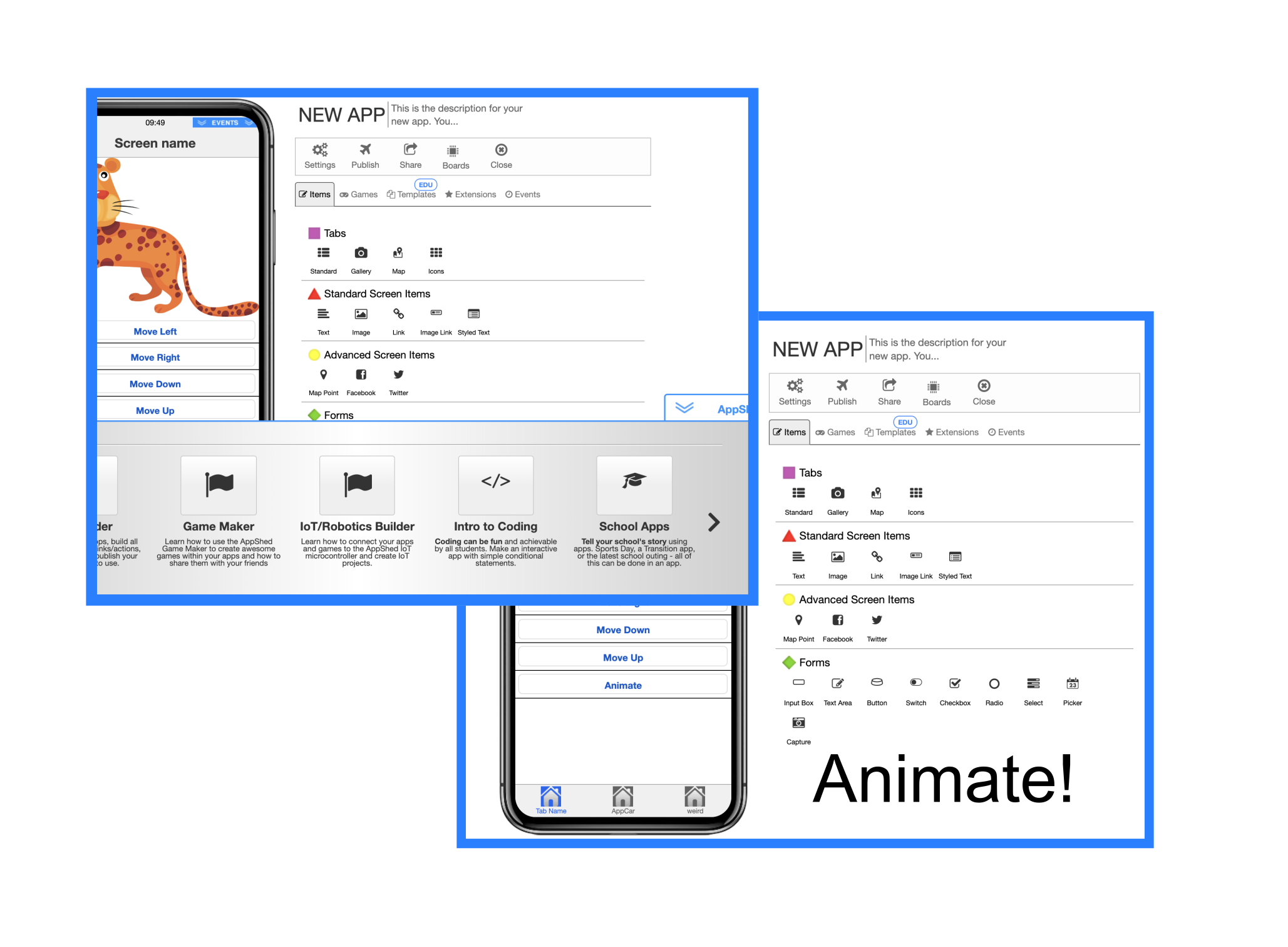 With the new week comes a new month and a new focus for us, the Coding Section! As we promised last week we are working hard to get the coding section of the AppShed Academy loaded with amazing courses and focus has started with a multi-lesson JavaScript course. Last week we released Lesson One which focused on commands used to hide and show images, this week we are moving on to Lesson two which which teaches you how to animate with JavaScript. We have also been working on our IoT/Robotics section with the release of AppCar Lesson 4, which focuses on Coding the AppCar.
JavaScript Lesson 2 (available to all users)
AppCar Lesson 4 (available to all users)
October 18 - 25 2019
This week we decided to focus on the Coding section of the AppShed Academy. JavaScript is such a powerful tool and such a valuable language to learn so we have started developing a multiple Lesson course on JavaScript and jQuery with Lesson 1 being released this week in the coding section. We also revised the Publishing and Sharing course making sure everything in it is still relevant, in that course we also now include how to install your AppShed apps onto a mobile device, this can be found in the App Builder section. Finally we released Lesson 2 and 3 of the AppCar course with lesson 4 coming early next week, all of which can be found in the IoT/Robotics Builder section.
JavaScript Lesson 1 (available to all users)
AppCar Lesson 2 and 3 (available to all users)
Publishing and Sharing (available to all users)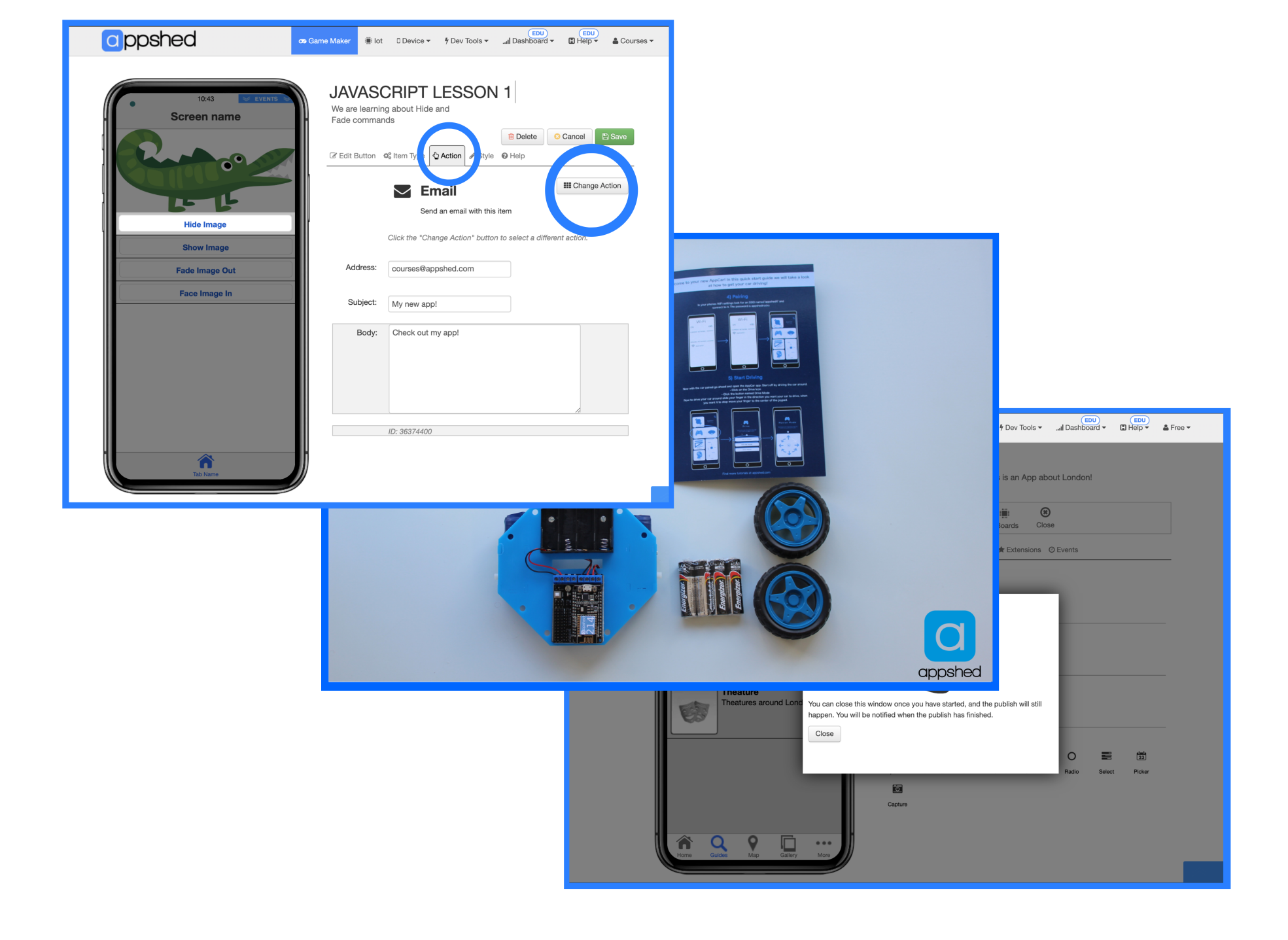 October 11 - 18 2019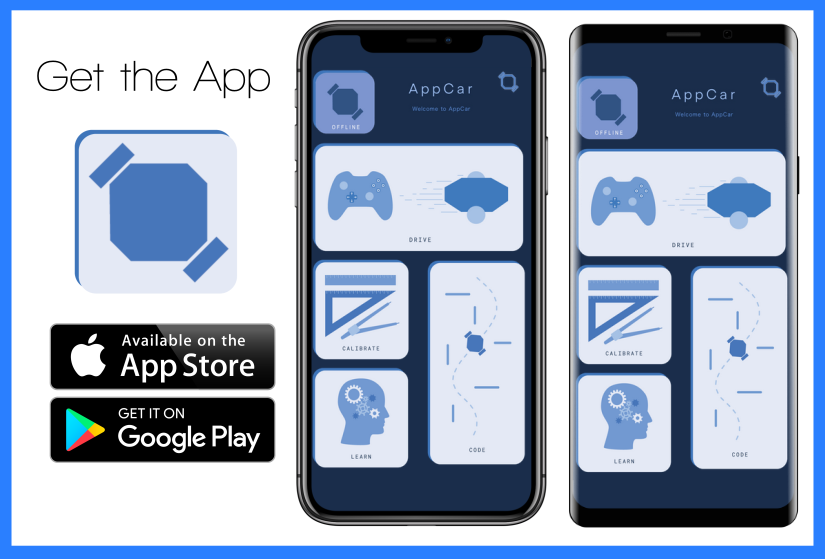 This week we took a focus on the courses in the IoT/Robotics Builder section. This is due to our AppCar robotics kit which is coming out soon. With this focus we created lesson 1 of a multiple lesson AppCar tutorial. We also had quite a bit of fun creating a papercraft tutorial where students and teachers print and cutout little paper barricades to create an obstacle course for their AppCar to drive around(Hopefully using code mode).
AppCar Quick Start Guide (available to all users)
AppCar lesson 1 (available to all users)
AppCar Free Add-On: Barricades (available to all users) Start Free EDU Trial
If EDU is for you, get started with a free trial. No credit card required.
Book a demo with the EDU Support Team to walk you through the EDU dashboard and answer any concerns you may have.